MBA Alumni in the News: Aug. 2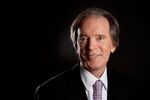 Each week, Bloomberg Businessweek brings you an update on how MBA alumni from top business schools are making news—the good, the bad, and the ugly. This week, graduates from UCLA, Harvard, and Columbia Business School were among those making headlines:
Let the Belt-Tightening Begin: Telefonica slashed the pay of Chief Executive Cesar Alierta, a 1970 MBA graduate from Columbia Business School, by 30 percent to conserve cash amid a worsening debt crisis in Spain and an "extremely challenging" economic environment. Deutsche Bank Co-Chief Executives Anshu Jain and Juergen Fitschen slashed 1,900 jobs, including 1,500 in investment banking, after reporting a 63 percent drop in investment banking revenue. Jain got his MBA from the Isenberg School of Management at the University of Massachusetts at Amherst; Fitschen got his at the University of Hamburg.
Or Not: Pimco's Bill Gross, a 1971 MBA graduate from UCLA Anderson School of Management, earned a whopping $200 million last year.
The MBA Revolving Door: Nico Goldstein, a 2003 MBA alum of the Haas School of Business at the University of California at Berkeley, was recently named general manager of LAN Peru Airlines. Under pressure from Wal-Mart and Target, Supervalu named Wayne Sales to replace Craig Herkert, an MBA grad from Northern Illinois University who had been CEO of the struggling supermarket chain since 2009. Electronic Arts named Blake Jorgensen, ex-Yahoo executive and an MBA graduate of Harvard Business School, to the position of chief financial officer.
Apple Comes Calling: Apple paid $350 million for AuthenTec, a fingerprint authentication company run by Larry Ciaccia, an MBA grad from the Florida Institute of Technology. The acquisition gives Apple a way to boost security for the iPad and iPhone.
Breaking Up Not in the Cards: Reed Elsevier CEO and Harvard MBA Erik Engstrom said he has no intention of breaking up the business, something analysts have been arguing would unlock value. The company may sell assets, but a breakup "is not on the agenda," Engstrom said.
Step Aside, Pops: Green Mountain Coffee Roasters Chief Executive and Xavier University MBA graduate Larry Blanford struggles to shake off the influence of company founder Robert Stiller. Stiller, who relinquished the CEO title in 2007, was removed as chairman in May after violating company policy by selling stock to meet a margin call.
Join the discussion on the Bloomberg Businessweek Business School Forum, visit us on Facebook, and follow @BWbschools on Twitter.