Chick-fil-A: Deep Fried Civil War
The Christian values of fast-food powerhouse Chick-fil-A's founding family have triggered a backlash. They're also its secret sauce
By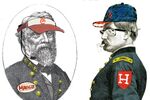 In the popular imagination, the American fast-food chain founder is an amalgam of entrepreneurial archetypes. He is at once a garage tinkerer and a tastemaker, a showman and a flesh-presser. He starts out in a paper hat behind a lunch counter and rises to become the smiling grandfatherly face on a thousand billboards and a million management handbooks.
No member of the fast-food pantheon actually matches up with this mythic figure, of course. Ray Kroc was a salesman by trade, not a cook, and a charismatic autocrat whose mania for detail verged on the pathological. Harland Sanders spent his later years embittered by what Kentucky Fried Chicken had become—a franchisee ended up suing him for libel when the Colonel called the chain's gravy "pure wallpaper paste."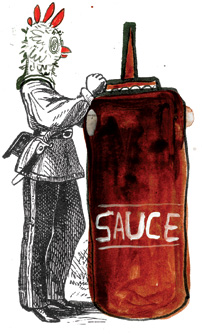 The founding father who comes closest to the ideal is S. Truett Cathy, founder of Chick-fil-A. He opened his first restaurant in 1946 in the Atlanta suburb of Hapeville, catering to workers from a Ford plant and Delta Air Lines offices nearby. The place was tiny, with a counter and four tables. He called it the Dwarf Grill. For entertainment, he would dress his school-age sons Dan and Bubba (Donald) in dwarf costumes and have them sing for the customers.
Cathy would probably have spent his life as a moderately successful local restaurateur save for two innovations, one culinary and one cultural. In the early 1960s the owners of a local poultry purveyor came to him with a bunch of boneless breast pieces they couldn't do anything with and he began experimenting with ways of making a fried chicken sandwich. Cathy had grown up on his mother's chicken, fried in a skillet with the lid on to keep it moist. The difficulty for a restaurant like his, with customers grabbing a quick bite between shifts, was that fried chicken took too long to make. The young restaurateur set out to replicate his mother's version and found a recently invented commercial pressure cooker called the Henny Penny that allowed him to fry a boneless, skinless chicken breast in a mere four minutes. After tinkering with his seasoning mix, Cathy put the result on a buttered bun, added two pickle slices and, at the suggestion of his lawyer, came up with a trademarkable name: the Chick-fil-A, the final "A" a measure, he said, of the sandwich's quality.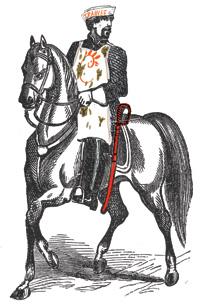 Cathy's second epiphany was that malls needed fast-food restaurants. Before he opened the first Chick-fil-A restaurant in 1967 in Atlanta's Greenbriar Mall, there was no such thing as a food court—suburban malls were a relatively new phenomenon, and people went there to shop, not eat. It turned out that shoppers liked fueling their forays with fried chicken sandwiches, and as the mall and the food court caught on around the South, so did Chick-fil-A. Cathy was a cautious franchiser, but the chain nonetheless spread quickly. In the mid-1980s, the chain started opening stand-alone restaurants. Today it has 1,000, plus hundreds in food courts at malls, airports, and college campuses. Total sales last year reached $4.1 billion.
In the competitive ecosystem of fast-food chicken, each chain has its own identity. KFC is the biggest; Church's is more urban "and is probably the one, without saying so, that targets the African-American community the most," says Bret Thorn, a columnist for Nation's Restaurant News. Popeyes is Cajun. Chick-fil-A is "all about having really good service," says Thorn, "all about the chicken sandwich, and having strong Christian principles." Those principles are at the center of the controversy that's now engulfing Truett Cathy's chicken chain. The dilemma for Chick-fil-A is that those principles are also at the center of its success.
 
 
The members of the Cathy family have never made a secret of their religious faith. What they haven't talked about nearly as much is the political implications of that faith. That changed on June 16, when Dan Cathy, having grown up from dwarf performer to Chick-fil-A's president, went on a syndicated radio show and said, "I think we are inviting God's judgment on our nation when we shake our fist at him and say, 'We know better than you as to what constitutes a marriage.'" Two weeks later an interview with Cathy was published in a North Carolina Baptist newsweekly called the Biblical Recorder. In it, he said his company was "very much supportive of the family—the biblical definition of the family unit." For the younger Cathy, just as for the majority of the delegates to the Southern Baptist Convention, the biblical definition of the family unit meant one thing: a man, a woman, and their children. When Southern Baptist publications use the words "same-sex marriage" and "gay marriage," they bracket them in quotes.
Gay-rights groups, which for years have pointed out that Chick-fil-A's charitable arm gives millions of dollars to Focus on the Family, the Eagle Forum, the Family Research Council, and other organizations that agitate against gay marriage, pounced on Cathy's comments. The quotes spread in the usual ways, through blogs and the websites of watchdog groups, and the political haymaking commenced. On July 20, Boston Mayor Thomas Menino sent a letter to Chick-fil-A urging the company to back out of plans to locate in Boston and told the Boston Herald that he would make it "very difficult" for the restaurant to come to town. (He later admitted he had no power to do so.) A few days later a Chicago alderman announced that he would block a planned Chick-fil-A location in his ward, and Mayor Rahm Emanuel chimed in that "Chick-fil-A's values are not Chicago's values." On Twitter, San Francisco Mayor Edwin Lee declared that Chick-fil-A wasn't welcome in San Francisco, even though the restaurant hadn't announced any plans to open a location there, and Washington mayor Vincent Gray called the chain "hate chicken." New York City Council Speaker Christine Quinn, a favorite to be the city's next mayor, wrote a letter last Saturday to New York University president John Sexton, whose campus hosts the only Chick-fil-A in the city, asking him to boot out the restaurant.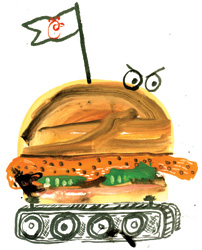 Against this array of urban Northern and coastal liberals, a red-state chorus arose to defend the honor of Chick-fil-A. Its partisans pointed out, among other things, that the chain was being attacked even though there's no evidence it discriminates against gay customers or job applicants. Rick Santorum and Sarah Palin voiced their support for the chain, as did Billy and Franklin Graham. Former Arkansas Governor and talk-show host Mike Huckabee took to Facebook to declare himself "incensed at the vitriolic attacks" on the restaurant. He declared Wednesday, Aug. 1, to be Chick-fil-A Appreciation Day; more than 600,000 people pledged on Facebook to attend, and on the appointed day TV news channels showed lines outside certain franchises.
As the calls for demonstrations and counterdemonstrations proliferated, the company declined all press requests for comment. It issued a statement that the company's policy is to "treat every person with honor, dignity, and respect—regardless of their belief, race, creed, sexual orientation, or gender," and pledged to "leave the policy debate over same-sex marriage to the government and political arena."
While the company didn't go looking for a controversy, it's no coincidence that one erupted now, as the distinctly Southern institution looks to expand beyond the region where it grew up. Chick-fil-A's more than 1,615 locations make it the second-largest chicken chain in the U.S., but numbers don't do justice to the devotion it inspires. The day before a new franchise opens, its parking lot fills with fans camping out, a mix of slumber party and revival meeting. Some drive hundreds of miles for a shot at the coupons the restaurant hands out on the first morning for a year's worth of weekly free meals. There are games, prayers, music—and speeches about Chick-fil-A's history and philosophy. Dan Cathy often shows up to lead the festivities.
Other chains have religious management: Domino's founder Tom Monaghan has given millions to Catholic charities and founded a conservative Catholic university. California's In-N-Out Burger prints Bible verses on its packaging. But the Southern Baptist faith infuses Chick-fil-A in a way that's unique. The company is still owned by the Cathy family, and run, they proudly say, on "biblical principles." Its company mission: "To glorify God by being a faithful steward of all that is entrusted to us. To have a positive influence on all who come in contact with Chick-fil-A." As Truett Cathy has emphasized, that covers everything from offering legendarily friendly service to taking on minimal debt.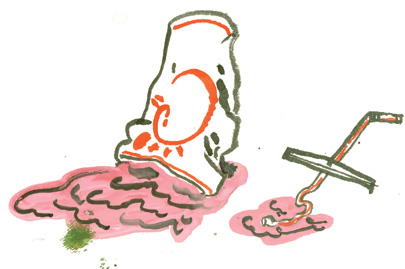 It also means explicitly courting evangelicals as customers. Some Chick-fil-A locations host what is known as Church Bulletin Night: Anyone who brings in a church bulletin on Monday from the previous Sunday morning's service gets a free chicken sandwich. "They do have very tightly knit relations often with local evangelical churches," says Darren Grem, a historian at the University of Mississippi who has studied the role religion plays in Chick-fil-A's popularity. "Evangelical churches will load the kids up in the van, take them down to Chick-fil-A on a Saturday night after a soccer match or a retreat or a revival. It's the first stop for a lot of evangelical churches for their own catering."
Chick-fil-A isn't a monolith, and there's no requirement that individual franchisees share the Cathy family's Southern Baptist faith. But certain rules are nonnegotiable. For example, all Chick-fil-A restaurants are closed on Sundays. The chain surely gives up millions of dollars by forgoing that Sabbath business, but the fact that it makes that sacrifice—something every regular Chick-fil-A customer knows—inspires the sort of loyalty that causes people to turn a chicken chain into a touchstone. The Cathy family has created a business perfectly suited not only to the palate of the Sunbelt South, but to its culture. Huckabee spoke for many Chick-fil-A fans when he described the Cathys in his Facebook post as "a wonderful Christian family who are committed to operating the company with Biblical principles and whose story is the true American success story." The chain might even have more to lose by opening on Sundays than it would gain.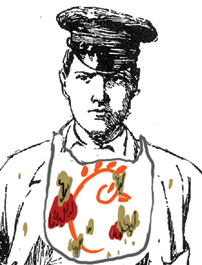 Americans are used to thinking of fast-food chains as needing to go national, or even global, to thrive. But Chick-fil-A has done very well, and inspired its distinctive brand of loyalty, by staying closer to its roots. Up to now the geography of the chain has reflected that, with locations concentrated in the South and Southwest and none at all in several Northern and New England states. When it has ventured North, the chain has mostly stuck to the suburbs, generally more conservative territory than the downtowns.
In recent years, however, the chain's ambitions have changed. Dan Cathy has talked about opening more restaurants in Chicago, expanding in New York, moving into Tokyo and London. As the chicken wars have made clear, these are places where the cultural landscape is very different from Hapeville. To succeed in those markets, Chick-fil-A will need to find a way to keep the aspects of its biblical principles that appeal more broadly—the constant graciousness, the sense of community—and play down those that could be construed as intolerant.
"I suspect they're working very hard at Chick-fil-A now, asking how do they get this to settle down, how to get back to focusing on wonderful food and wonderful service," says Timothy Calkins, a professor of marketing at Northwestern's Kellogg School of Management. "I think there's a risk that the brand could come to stand for a certain point of view on an issue, which in the long run could make it really hard for the chain to grow."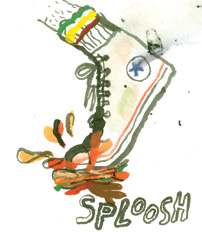 There's another approach, though. Rather than compromise, Chick-fil-A could double down on the customers who have already proven their loyalty by rushing to the chicken chain's defense. No brand, after all, can be all things to all people, especially at a time when even the most innocent consumer choices have become politicized. Anheuser-Busch doesn't worry about offending refined sensibilities when it markets Bud Light to young male binge drinkers. Rob Schwartz of the ad firm TBWA/Chiat/Day points to Ikea as a sort of anti-Chick-fil-A—the Swedish home products giant cemented its bond with young urban consumers in the 1990s by running controversial TV ads featuring same-sex couples.
"The more focused and defined a brand is on what they want to stand for and who they want to appeal to, the stronger the brand," says Allen Adamson, managing director of the global branding firm Landor Associates. "Sometimes brands define themselves by what they're not—saying what you're not is very hard." Except for Chick-fil-A. A number of progressive, big-city mayors are telling it.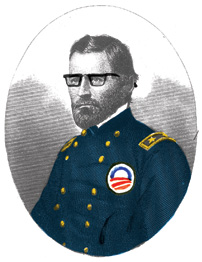 It's an open question whether it makes sense for the company to expand into a place like Boston. Yet the culture wars, which make for ugly politics, can make for good business. "I think what you'll find in the future," says Grem, "is instead of trying to push up against that [resistance], they'll probably be perfectly happy setting up shop in the west Chicago suburbs where they may have a more receptive audience." The Cathy family's public faith is as much an ingredient of Chick-fil-A's success as the dill pickle slices on their chicken sandwiches. When a recipe works, a fast-food chain is loath to change it.