The Peregrine Fraud Case Is Worse Than You Thought
By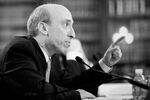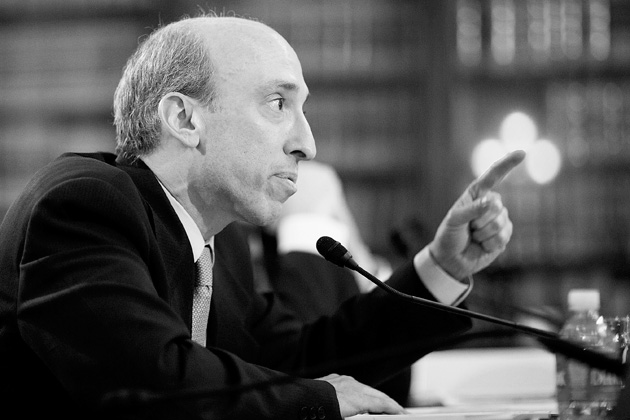 Just when you figured the details of the Peregrine fraud case couldn't get any worse, evidence is emerging that not only paints regulators as even more inept than first suspected, but also indicates that officers at the Iowa-based futures brokerage had reason to believe their boss was stealing customer money.
For those who haven't been following the case, here's a primer: Peregrine Financial Group's chief executive, Russell Wasendorf, allegedly duped regulators for 20 years through an elaborate scheme in which he forged bank documents, faked e-mails, and set up a bogus bank address at a post office box. This allowed him allegedly to steal hundreds of millions of dollars of his customers' money, some of which he spent on a state-of-the art, $18 million headquarters built in 2009.
Last week, Senator Tom Harkin (D-Iowa) wrote to Dan Roth, CEO of the National Futures Association, the private trade group charged with monitoring futures brokerages such as Peregrine, essentially asking how in the world the NFA missed Wasendorf's 20-year fraud, given the five times Peregrine was cited for disciplinary and enforcement actions dating back to 1996.
In his response to Harkin, Roth admitted that in May 2011, NFA auditors appeared to be informed of a $211 million shortfall in Peregrine's customer accounts by an employee of the U.S. Bank branch in Cedar Falls, Iowa, where Wasendorf kept Peregrine's accounts. According to Roth's response, on May 13, 2011, a Friday, an NFA auditor was copied on an e-mail that a U.S. Bank employee, assistant relationship manager Hope Timmerman, sent to Peregrine's chief compliance officer, Susan O'Meara. The e-mail included an attached pdf document from U.S. Bank showing that Peregrine's customer account contained just $7.18 million, well short of what it should have had.
Three days later, on a Monday, the NFA received a two-page fax over e-mail with a cover page that read: "Re: Corrected Bank Balance Confirmation," Roth wrote. The cover page appeared to be printed on U.S. Bank letterhead and included Hope Timmerman's name at the bottom. The second page of the fax included a hand-written account balance that now read $218.6 million. The NFA auditors apparently took that as a legitimate correction and never followed up on how U.S. Bank made such an egregious error. On top of that, the incident happened just as the NFA "was in the middle of conducting on-site audit fieldwork of PFG," Roth wrote to Harkin.
Wasendorf, 64, has been charged with lying to regulators and is being held in U.S. custody pending a bail hearing this month. He has been sued by several customers for allegedly stealing more than $200 million in client money. On July 9 he tried to asphyxiate himself by parking his Chevrolet Cavalier behind his office in Cedar Falls and running a hose from the tailpipe into the car. He survived after a passerby discovered him and called 911.
On Wednesday, the Senate Agriculture Committee held its latest hearing on the Peregrine and MF Global cases that have shaken confidence in the futures market. Harkin asked CFTC Chairman Gary Gensler if his agency, which is charged with overseeing the NFA, was aware of the 2011 incident which Roth laid out in his letter. Gensler indicated that to his knowledge, it was not, replying that "We don't review NFA audits."
"There should've been some questions asked at the very least," Harkin said in a phone interview afterward. He also raised concerns about whether the two e-mails sent to the NFA actually came from the same e-mail address. According to accounting fraud experts, it's certainly possible that Wasendorf spent that weekend in May 2011 figuring out how to send e-mails from a fake e-mail address.
"It's a very simple thing to do," says Brian Fox, founder and chief marketing officer of Confirmation.com, a Nashville company that provides auditors and accounting firms the means to confirm bank account balances electronically. The NFA began using Confirmation.com in the wake of the 2011 MF Global scandal and was demanding that futures brokerages submit to its e-confirmation services by this summer. The day before he attempted to kill himself, Wasendorf relented and authorized the NFA to confirm electronically Peregrine's customer bank accounts, which ended up being short more than $200 million.
Fox teaches classes through the American Institute of CPAs in which he lays out step by step how fraudsters like Wasendorf are able to set up fake e-mail addresses. (See video here). "You can do it in 10 minutes," says Fox. "It's not like you have to be able to read a lot of computer code." Fox is somewhat sympathetic to the plight of the NFA auditors who didn't follow up on the 2011 incident. He says that "43 percent of the time, account confirmations like this are wrong, so auditors get used to getting corrected statements."
What is less forgivable, says Fox, is that after receiving the e-mail from U.S. Bank showing that the customer account contained only $7.18 million, Peregrine's chief compliance officer, Susan O'Meara, didn't sniff out the fraud herself. Wasendorf maintains that he was the only one privy to what he was doing. "That means there are only two conclusions to draw there: She was either complicit or incompetent," says Fox.
You wouldn't want to invest with a firm that is either.