Nafta: After 20 Years, We're Not There Yet
Harold L. Sirkin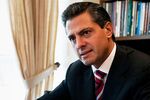 The North American Free Trade Agreement (NAFTA) is nearly two decades old and it's unclear to many whether the United States has been a net beneficiary or a net loser from the deal.
The answer is: a bit of both.
The U.S., Canadian, and Mexican economies have all benefited from NAFTA. Not as much as they should have, because—even after 20 years—the three countries still haven't properly integrated their economies, which makes them competitive in many areas where they should be cooperative.
The U.S., Canada, and Mexico have unique strengths that perfectly complement each other. Canada has abundant natural resources and energy supplies. Mexico has a significant, comparatively young, low-cost labor force in close proximity to the United States. The U.S. has one of the world's top higher-education systems and is the global leader in technology and innovation. For our economies to benefit fully from NAFTA, these strengths need to be integrated.
There have unquestionably been some very positive benefits. From 1993 to 2007, for example, trade among the NAFTA nations more than tripled, from $297 billion to $930 billion, according to (PDF) the Office of the U.S. Trade Representative. In 2010 alone, some 61 percent of the more than $301.5 billion in goods that Mexico imported came from the United States, as did more than 50% of Canada's imports.
Still, critics make a valid point: Some U.S. jobs have migrated to Mexico in the years since NAFTA took effect. But almost all of these jobs would have moved offshore with or without NAFTA. What the NAFTA experience tells us is that good intentions are not enough. In many respects, NAFTA's promise remains unfulfilled. And that's too bad.
The United States must provide the leadership needed to integrate the U.S., Canadian, and Mexican economies. With the Dec. 1 inauguration of Mexico's new president, Enrique Peña Nieto, the U.S. will have an ally in any such effort.
Writing in the New York Times in early July, Peña Nieto said that building on NAFTA and "further integrating our economies" will be a priority for his administration.
Until the economies of the three countries are better integrated, the full benefits of NAFTA will never be realized.  We need to move ahead now.
Before it's here, it's on the Bloomberg Terminal.
LEARN MORE