Chobani Takes Gold in the Yogurt Aisle
Meghan Walsh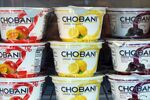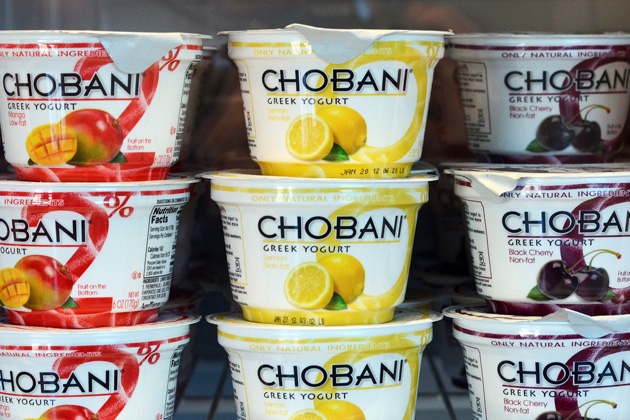 Four years ago, when the Summer Olympics were held in Beijing, traditional yogurt dominated supermarket shelves. Greek yogurt was a niche product, with little awareness among consumers; annual sales totaled a paltry $60 million. Chobani was an obscure company operating out of a dilapidated Kraft factory in the hills of central New York.
Four years later, it's a dramatically different scene. Greek yogurt is expected to double last year's sales, to $1.5 billion. Chobani is owned by Agro-Farma, the leading yogurt manufacturer and a Team USA Olympic sponsor. "Despite the fact that Chobani started five years ago with five people, we are now the No. 1 yogurt brand," says Doron Stern, the company's vice president of marketing. "There are a lot of parallels between what we've been able to do with our company and what the athletes go through to get where they are."
Chobani's 60-second Olympic commercial, which made its debut on July 27 during the opening ceremonies, shows a rural community converging amid green pastures to watch the Olympic Games from a wooden stage built with their own hands. (The scene resembles the opening sequence to the critically acclaimed network drama Friday Night Lights, whose director shot the ad.) "The Chobani story is a community story," says a man with a warm, slow drawl. "We started with a handful of local employees and a whole lot of heart. The community came together, got stronger. The dairy farmers, the plant workers, the truck drivers. Like our Olympians all worked hard to fulfill a dream."
"People are craving an authentic American story, which is what the Chobani brand is built on," says Jay Benjamin, chief creative officer at the New York office of Leo Burnett, the advertising agency steering the yogurt maker's campaign. "They've been on a journey from plant to podium."
The business began in 2005, when founder Hamdi Ulukaya decided to buy a dormant Kraft yogurt factory in upstate New York after the food maker decided to quit the business. Ulukaya, a native of eastern Turkey who had started a feta cheese company but had no experience in yogurt production, hired a handful of employees. Less than two years later the Chobani brand, which would transform the industry, appeared on several supermarket shelves in Long Island.
Until Chobani's arrival, Americans had little exposure to Greek yogurt, which around the world is known as "strained" yogurt but was introduced in the U.S. by a Greek company. The tangy, creamier alternative is strained to remove much of the whey and sugar, while leaving behind muscle-replenishing protein—making it a perfect pre- or post-workout snack. "The Olympics was the perfect platform because we're still educating America on why Greek yogurt is a great product," Benjamin says.
As Americans have become more health-conscious and are swapping sugary mixtures for Greek yogurt, with its fewer calories and more protein and calcium, competitors are scrambling to join the race. Chobani (Greek for "shepherd") holds the largest share of the overall U.S. yogurt market with 17 percent—more than double Yoplait, its closest competitor—and 50 percent of the Greek niche, according to SymphonyIRI Group, a market tracking and consulting firm. Fage, which began exporting yogurt to the U.S. in the late 1990s and opened a domestic factory four years ago, is the second-most-popular Greek brand, followed by Danone's (BN:FP) Oikos and then Yoplait Greek.
Chobani expects gross sales to reach $1 billion this year. Still, compared with other Team USA sponsors such as global giants Budweiser and Nike, Chobani is in many ways a small-town company. A 30-second commercial spot on NBC during the 2008 opening ceremony cost $320,000, according to media researcher Nielsen Holdings. Current figures haven't been released.
Ulakaya is poised to take his business to the next level. The company, now with 1,500 employees, is opening a $250 million factory in Twin Falls, Idaho. Chobani is now distributed in Canada, the United Kingdom, and Australia. Last year, the first Greek yogurt line for kids, Chobani Champions—which comes in smaller sizes and offers such flavors as vanilla chocolate chunk and honey-nana—hit shelves. And last week, Ulakaya announced the opening of a boutique yogurt shop in Manhattan called Chobani Soho, serving a seasonally inspired collection of yogurt creations.
The rapid growth of the Greek yogurt market has Chobani hoping that in 2016, when the Summer Games move to Brazil, the company will have even more reason to "feel a little proud," as its commercial says.
Before it's here, it's on the Bloomberg Terminal.
LEARN MORE