B-School Twitter Roundup
Alison Damast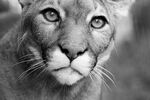 This week's Twitter roundup of happenings in the business school world includes a new entrepreneurship program and workspace for recent graduates of Columbia Business School, a group of business students doing consumer research at the London Olympics, and new data on admissions trends in North America from the Graduate Management Admission Council.
A female mountain lion and her cubs were sighted along the eastern edge of the University of California, Berkeley campus (@dailycal, 7/25).
Carlos Orellana, a 2010 MBA graduate of the University of California, Berkeley's Haas School of Business and co-founder of a network of low-cost, high-quality eye-care clinics in Mexico, was named Mexico's Entrepreneur of the Year by business magazine CNN Expansion (@richlyons, 7/25).
Tabrez Ebrahim, a joint JD-MBA student at Northwestern University's Kellogg School of Management and a co-founder of Numat Technologies—winner of the University of Texas Global Venture Labs Investment competition—rang the Nasdaq closing bell along with co-founder Christopher Wilmer and Rob Adams, director of the Venture Labs (@UTexasMcCombs, 7/26).
Dana Fortini, an MBA student at the University of Chicago's Booth School of Business, blogged about her experience this summer working as a digital marketing intern for Spanish Vines, a Spanish wine importer (@Booth_Insider, 7/26).
Columbia Business School launched the Columbia Business Lab, a free co-working space and entrepreneurship program for recent MBA graduates (@Columbia_Biz, 7/28).
The OnlineMBA website published its list of the 50 best blogs by business professors, including ones written by professors from Northwestern University's Kellogg School, London Business School, and Harvard Business School (@KelloggSchool, 7/28).
ESADE Professor Ivanka Visnjic received a 2012 IBM Faculty Award for her work in exploring business innovation models at companies such as Google and Apple (@Esade, 7/28).
Sports-management students from George Washington University's School of Business are in London blogging about their experience conducting surveys of Olympics spectators to help them gauge consumer behavior, motivation, and spending patterns (@gwbusiness, 7/29).
Business students at the Stanford Graduate School of Business who are participating in the university's Design for Service Innovation lab spent the last year looking for ways to reduce health-care costs and improve outcomes among medically under-served populations in the Bay Area (@StanfordBiz, 7/29).
North American residents sat for 148,616 GMAT exams in testing year 2011, representing 58 percent of global testing; U.S. residents sent 97 percent of their GMAT score reports to U.S. programs, down 1 percentage point from five years ago, while Canadian residents sent 70 percent of their test scores to Canadian programs, down from 73 percent in 2007 (@GMACResearchers, 7/29).
Join the discussion on the Bloomberg Businessweek Business School Forum, visit us on Facebook, and follow @BWbschools on Twitter.
Before it's here, it's on the Bloomberg Terminal.
LEARN MORE