business
B-School Startups: Bonobos Provides a Tailored Fit
Kate Abbott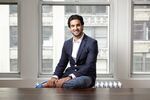 Editor's Note: This story is part of Bloomberg Businessweek's occasional series on the world of startups. The series focuses on MBAs and undergraduate business students who developed their ideas or launched their businesses while still in school, as well as the many ways their schools helped them get the new ventures off the ground.
In 2007, in the heart of Silicon Valley, Stanford MBA students Brian Spaly and Andy Dunn were preparing to launch a business. They aimed to produce something that would both fill a hole in the market and make their lives easier. They called their company Bonobos. Their product: men's pants.
The idea for Bonobos was hatched when Spaly was assigned a research project to "explore something entrepreneurial." He set out to solve the problem of ill-fitting men's pants, which he believed were plagued by either being too boxy or too tight. Around the same time, Spaly and Dunn, his roommate, took a school trip to Colombia where they were unexpectedly invited to a wedding. They met with a tailor to have custom suits made. "It was one of the better fitting pairs of pants I had ever worn, based on the instructions Brian gave to the tailor on how he wanted them made," Dunn says, specifically noting the waistband and rise of the tailored trousers. "The basics of those pants later would become Bonobos."
Dunn, who had previously worked with retailer Land's End before enrolling in business school, knew that men defaulted to jeans when unhappy with other pant options. He also knew that they were looking for energy: a pop of color or an eccentric print to differentiate style. With this in mind, Spaly sewed some bright-colored pants similar to what they had bought in Colombia and started selling them out of the trunk of his car for $95 a pair. After six weeks, they had sold nearly $40,000 worth of product.
Dunn used the MBA classroom to conduct field research. "One day you would walk into class and there was one pair of Bonobos," he says. "Then the next Thursday there were five, and then 10. I started pitching in by taking pictures for the website, writing a blog, and thinking about how we were going to build a business around this product."
The duo enlisted the help of two Stanford GSB faculty members: Joel Peterson, management professor and chairman of JetBlue, and former Benchmark Capital partner Andy Rachleff, who is a lecturer in strategic management. Rachleff says he saw potential in Bonobos from the beginning. "The Stanford GSB culture is such that students are encouraged to think about starting their business," he says. "Their fellow classmates, instructors, and administrators are all oriented toward helping these students achieve their entrepreneurial goals."
For his part, Peterson was a bit skeptical, but he had faith in his students. "I knew nothing about on-line retailing … and I wondered if they did," he says. "I'm certainly no fashion maven—particularly for young, athletically built guys. So I figured I'd probably not be the right investor for them. But I really liked both Andy and Brian, and I figured they'd figure it out, particularly if I could be available to throw in a bit of experience along the way."
Peterson and Rachleff each committed $100,000 to the venture, and Bonobos moved to New York after graduation. "It was a collision of fashion and technology," Dunn says of the move to the East Coast.
The startup has seen its share of struggles. Dunn says the company saw some "dark days" in 2009, including some staff layoffs and the departure of co-founder Spaly. He calls their initial attempt to launch a swim line a misstep. But he says he reflected on lessons learned in Rachleff's "Aligning Startups With Their Markets" course while at Stanford. "Hiring and firing is the hardest part," Dunn says. "We look for values first and experience second. It's counter-intuitive, but happy employees are the biggest part of building a culture."
Over the past few years, Bonobos has grown into the largest clothing brand launched online in the U.S., expanding its wardrobe offerings to include polo shirts, button-downs, and suits. This year, department store chain Nordstrom invested $16.4 million in the company and the Bonobos line is now featured in select stores and online. In 2010, sales were averaging $1 million per month. At the end of June of this year, Bonobos hired its 100th employee.
Dunn says he's approached business developments through the same lens he used to begin the company. "My notion of doing something entrepreneurial in business school was to do a lot of research, write a business plan, talk to a lot of people, raise money," which, he says, isn't always the best approach. "Identify a problem or opportunity, develop a product with as little capital as you can, test it, see if you are on the right track, iterate. If you are, scale up. If you're not, move on to the next idea."
Before it's here, it's on the Bloomberg Terminal.
LEARN MORE