Ka-Ching: The Appeal of Retail for MBAs
By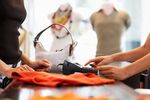 Back in 2001 when Steve Jobs led a group of journalists into the first Apple store, in a Virginia shopping mall, analysts were quick to predict the failure of this move toward what looked like conventional retail. They argued that sales made per square foot by a cheerful but nonaggressive sales team would disappoint.
Ron Johnson and Millard Drexler, with their MBAs from Harvard Business School and Boston University, respectively, were champions of the glass staircase, bean bag, and Genius Bar shopping experience that has allowed Apple to more than prove its critics wrong. The company now ranks first among U.S. retailers in terms of sales per unit area, with 2011 revenue of $473,000 for each of those cheerful employees.
According to a survey by PricewaterhouseCoopers last year, retail is behind 1 in every 4 jobs in the U.S. But for every Apple success story, there are countless other businesses that are being driven to the wall. Best Buy and Barnes & Noble are among the many examples of chain stores that are hemorrhaging market share to online retailers, and the most optimistic five-year forecast is for flat revenues and declining margins.
Some might therefore ask why Amazon.com, the root cause of much of the pain felt in shopping malls across the country, is looking to open its first retail store in Seattle in the coming months. But as Apple has demonstrated, every industry goes through a period of rebirth, and retail is a classic example in the early 21st century.
So perhaps with jobs in retail now offering a wide range of opportunities for graduating MBAs to make their mark, it is no surprise that companies like these, as well as Nike, Target, and Gap, are among the most sought-after employers for U.S. B-school students.
"There is a prominent role in retail for general managers and entrepreneurs who can be both creative and analytical," explains Matt Kaness, a 2002 Darden MBA and executive director at Urban Outfitters. "The trend toward e-commerce is the enabler, and the use of technology to analyze so much data fits neatly with an MBA training and skill set."
Kaness also thinks the case study method that features so prominently at Darden was the building block for the position he now enjoys. "My MBA propelled me to have the career that I have. The focus on team-based learning through rigorous case study was very helpful for being both entrepreneurial and pragmatic. I still draw on that muscle memory."
Whatever is happening in general retail, there is no doubt that one area in particular, the luxury sector, seems to thrive despite any economic downturn. Tiffany, for example, second only to Apple in terms of sales per unit area in the U.S., shows that you can charge a fortune for breakfast, provided you throw in a few shiny gems as well. Consequently, MBAs are queuing up to join major brands like LVMH, Prada, and Porsche.
Of course, working in the luxury sector is not an easy option and certainly not simply a case of using the lessons you learned in Marketing 101. Professor Jean-Noël Kapferer, who teaches courses in the luxury major offered as part of the executive MBA program at HEC Paris, and is the author of industry bible Luxury Strategy, explains that defining a luxury strategy requires more than opening the door for clients as they enter a store. "Luxury is a serious sector with its own rules and its own managerial principles. There are many things to unlearn, because classic marketing doesn't work in luxury. You can kill a brand, like Ford killed Jaguar."
Despite all the Cassandras keen to consign the retail sector to the scrap heap, it is not dying—it's developing, potentially into something more exciting and innovative than we've seen before. What business schools like HEC Paris, Darden, and others have the potential to deliver is a package of skills in finance, marketing, HR, and technology—the four props of every successful retail venture—that increasingly makes retail a natural fit for ambitious MBA graduates.
Join the discussion on the Bloomberg Businessweek Business School Forum, visit us on Facebook, and follow @BWbschools on Twitter.