China's Energy Grab Is About Know-How, Not Resources
They want revenue and technology
By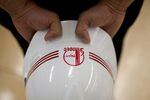 Chinese oil companies went on a buying spree this week. On Monday, Cnooc, the offshore component of China's three-headed, state-owned oil apparatus, agreed to pay $15 billion cash for Canada's Nexen. Not to be outdone, Cnooc's state-owned cousin, Sinopec, quickly cut a deal to buy a 49 percent stake in Talisman Energy's British unit for $1.5 billion, giving it access to North Sea oil and natural gas fields. Two days later, Royal Dutch Shell announced it had signed a handful of partnerships with Cnooc and CNPC, China's largest oil and gas company, for offshore exploration projects ranging from the coast of China to West Africa.
While the immediate thought might be that China is looking to feed its voracious demand for energy, only a scant amount of what's produced from these projects is likely to flow back into mainland China for consumption. Assuming the Nexen deal gets approved (Senator Charles Schumer [D-N.Y.] wants to block it), Cnooc will acquire assets all over the world, including reserves in the Canadian tar sands, the deep water Gulf of Mexico, the North Sea, and West Africa.
"Whether any of that oil goes back to China will depend on where the Cnooc traders can make the most money on it," says Erica Downs, a foreign policy fellow at the Brookings Institution's John L. Thornton China Center. "In most cases, it doesn't make sense to send it to China, so I really don't think this is a resource grab."
Rather, it's the revenue they're after—and the technology. Under pressure from Beijing, Cnooc, Sinopec, and CNPC are keen to transform themselves into international players that can compete with the big integrated oil and gas companies around the world. "The Chinese government really wants its oil companies to be internationally competitive," says Downs. "They're asking themselves: 'Why can't we have world class oil companies, too?'"
That means getting into North America, as China has been quietly doing for the last two years, taking minority stakes in a handful of projects and thus avoiding all the outrage that Cnooc's failed $18.5 billion takeover of Unocal provoked in 2005. Last year, Cnooc made two quick deals with Chesapeake for stakes in shale projects in Colorado and Wyoming. In January, Sinopec inked a $2.5 billion joint venture with Devon Energy on five unconventional shale projects around the U.S. When one Chinese company cuts a deal, a second usually follows.
"There's a clear herd mentality among these Chinese state-owned entities," says Derek Scissors, an Asia economic policy fellow at the Heritage Foundation. And right now, the herd is moving toward North America, where the most advanced drilling equipment is being deployed in horizontal shale fracking and deep water methods. Not only that, but Chinese companies' attempts to go elsewhere haven't worked out so well. "First of all, people are getting tired of the Chinese showing up in their backyard," says Scissors. "And the Chinese aren't thrilled with having to deal with Nigeria or Venezuela either. They want stability."
During the first half of 2012, the U.S. was by far the biggest target of Chinese money, says Scissors, with $7.16 billion worth of investments. China typically overpays. The estimated premium Cnooc paid for Nexen is about 60 percent. "There's a China premium for everything they buy," says Scissors. That's because so many Chinese deals struggle or outright fail. According to Scissors's research at the Heritage Foundation, since 2005 the value of investments that have either failed or faced serious delays as a result of bad execution is $150 billion.
Yet China tends to be happy to overpay, particularly when it comes to the oil and gas sector, where its companies can get access to technology, a sticky subject to say the least. The Devon and Chesapeake deals were carefully crafted to ensure that Cnooc and Sinopec were taking minority stakes and not operating stakes, meaning Chinese workers can't go stand on the drilling rig. But they do get access to the boardroom. "They could be getting something useful from that, but in terms of a pure technology transfer, they're clearly not getting all that they came for," says the Brookings Institution's Downs. Hence the Nexen deal, which should give Cnooc full access to its drilling technology.
Just where might they hope to apply that expertise? In China, of course. According to an EIA report, China has by far the most recoverable shale gas reserves, nearly 50 percent more than the U.S. Right now, China is tapping none of that. But Beijing has ambitious goals: The government plans to produce 6.5 billion cubic meters of shale gas by 2015—and 60 to 100 bcm by 2020. They'd better get fracking.