business
Wharton's New Take on MBA Admissions
Alison Damast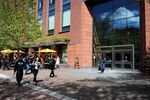 This coming fall will be a time of change for MBA applicants to top business schools, as many admissions offices have implemented substantial changes to the application process. Harvard Business School has cut in half the number of required essays, while Chicago's Booth School of Business made its PowerPoint presentation optional, and Duke's Fuqua School of Business now requires applicants to submit a list of 25 "random things"—including life experiences, hobbies, or fun facts.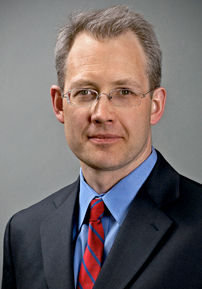 But perhaps the most radical change to the B-school application is happening at the Wharton School, where the admissions office plans to introduce a new evaluation model unlike anything now in use. This year, for the first time, the school will invite some of its most promising applicants to participate in a discussion with about six other applicants, who will be asked to work as a team to help find a solution to a real-world business scenario. Trained facilitators from the school's admissions office will evaluate them, said Ankur Kumar, the school's director of admissions and financial aid.
The idea came out of Wharton's innovation group, which receives about 100 to 200 ideas a year for improving the business school process from the larger Wharton community. The team-based discussion model emerged as one of the more promising ideas, said Karl Ulrich, Wharton's vice dean of innovation, and he approached Kumar with the concept. Kumar was open to the idea because it is a new way for the office to see firsthand how students interact on teams, something that is a key part of the Wharton experience. Wharton students are involved in 15 teams both inside and outside the classroom throughout their two years at the school, she said. "We are always looking at ways we can be innovative and continue to evolve our admission process," Kumar said. Over the last year, she worked with Ulrich to implement it, beta testing the concept last spring with current students and applicants.
Bloomberg Businessweek's Alison Damast recently spoke with Ulrich about the beta testing process and what students can expect if they're invited to participate in a team discussion. Here is an edited transcript of their conversation.
What appealed to you about implementing this team-based discussion evaluation model as part of the admissions process?
Over the last 10 to 20 years, because of blogs and the applicant community and discussion forums, people have developed a really good sense of what the admissions process looks like, down to what kinds of questions are asked and how they manage the interview. So in some ways that was one of the reasons we wanted to try some other approaches, because it had become kind of a game in which everyone knew the rules. We wanted to get the applicants in an unscripted environment, with a more dynamic kind of interaction. That was one of the main goals.
What are some examples of topics applicants will be asked to address during the group discussions?
What we've tried to do is come up with a number of different scenarios that are quite open-ended, around which there can be multiple points of view and for which no prior knowledge is required to be able to make a contribution. For instance, one scenario we used is to ask the applicants to imagine they are part of an organization seeking a new chief executive. We tell the applicants, "Here are the résumés of some of the candidates." The charge given to the group is [to determine] which of these candidates [to] interview. We set it up so everyone has the same information. With that scenario we felt anyone with the background they needed to be successful at business school would have something to say about those questions. We gave everyone some airtime initially to break the ice, but then we gave the group a challenge at a certain point that they had to solve as a team.
What did you learn from the beta testing that will inform how you approach this in the admissions process this year?
One of the things we learned is we can't replace the one-on-one interview. We had thought originally that maybe this would be sufficient information to make an evaluation. While we think the team-based discussions may give us enough information, the applicants definitely want to make their case and get some one-on-one time with a staff person and talk about their qualifications. We are very sympathetic to that and we quickly realized we couldn't take that away.
Is there anything candidates can do to prepare themselves for the discussion if they get an invite from the admissions office?
There is very little you can do to make yourself a different person, or fundamentally change the way you interact in groups. One of the nice things about a team-based discussion is that it is a great way for us to evaluate how you are as a person. Our advice to candidates is just to enjoy the discussion, because there is really nothing you can do to prepare specifically for it. Above all, just be yourself.
Join the discussion on the Bloomberg Businessweek Business School Forum, visit us on Facebook, and follow @BWbschools on Twitter.
Before it's here, it's on the Bloomberg Terminal.
LEARN MORE