The Recovery Begins to Fade Before Our Eyes
The recovery has been weaker than originally thought
by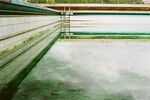 This morning we learned (PDF) what we'd all suspected for the last few months: The U.S. economy is slowing down. Gross domestic product for the second quarter grew 1.5 percent, down from its 1.9 percent pace during the first three months of the year, which was down from 4 percent at the end of 2011. Dismal as that is, second-quarter growth was actually faster than most had estimated. The median forecast of economists surveyed by Bloomberg was for 1.4 percent growth. So while it's bad, it's not as bad as we thought. And that, strangely, appears to be good news, at least as far as the market is concerned. The Dow was up more than 100 points in afternoon trading.

But here's the really bad news: The U.S. came out of the recession in 2009 a lot slower than we first suspected. The Commerce Department reported that in the first 12 months of the recovery, which began in June 2009, the economy grew by just 2.5 percent, not the 3.3 percent we first suspected. That flies in the face of the usual history of economic cycles that says the deeper the downturn, the higher the bounce. Recoveries usually come out of the box with a bang, especially when you inject so much fiscal and monetary stimulus into the system. But, as David Rosenberg, chief economist at Gluskin Sheff, told me the other week, "This is the strangest business cycle I've ever seen."
As the recovery fades before our eyes (did it ever exist?), like some family photo in a Back to the Future movie, you have to wonder: What's the difference between slow growth and no growth? Between a weak recovery and a mild recession? If you're one of the 12 million people unemployed in the U.S., not much. But we knew this already. We've just been flying a lot closer to the line than we thought.
As for the current growth estimates, most economists seem to be reacting with a shrug of the shoulders. "The most noteworthy aspect of the current report is, in fact, just how mediocre it is," Steve Blitz, chief economist with ITG Investment Research, wrote in a note on Friday morning. When mediocrity counts as noteworthy, you know things aren't good.
Before it's here, it's on the Bloomberg Terminal.
LEARN MORE