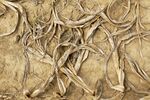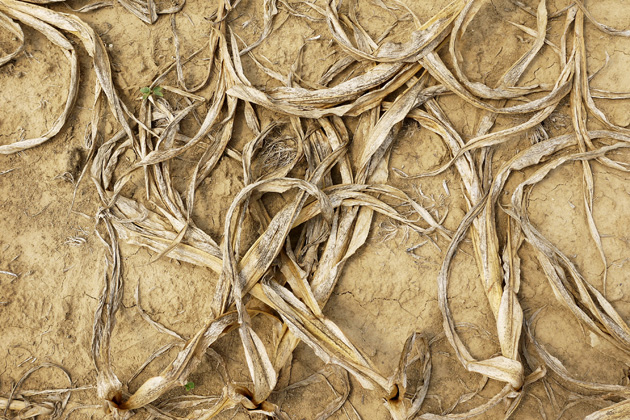 This summer's record drought continues to wreak havoc across the nation's farm belt, threatening to raise food prices. The massive crop failures don't mean that farmers' bottom lines are going to suffer, though. Mark Drajem and Alan Bjerga report for Bloomberg News that farmers, in the words of one expert, "are laughing all the way to the bank."
The federal government has a generous crop insurance program that bails out farmers when yields tank due to weather. The policies are tied to commodity prices at harvest time. So when prices are high—as they are now for corn and other staples—farmers stand a chance of making more money during a crop failure than during a routine harvest.
That could very well happen this year, based on what we know about how much help the government extended to farmers from 2010 to 2011. According to Drajem and Bjerga, taxpayer-subsidized insurance programs paid out a record $10.8 billion last year after a drought in Texas and other weather problems decimated crops.
"If the price goes up, you could end up better off than anticipated," Bruce Babcock, an Iowa State University economist said on July 19 in Washington, according to Bloomberg News.
Congress is now considering emergency measures to help livestock producers affected by the drought. Over the long term, it actually wants to expand the crop insurance program. Those plans are in the works as part of the five-year farm bill currently on the table.
Before it's here, it's on the Bloomberg Terminal.
LEARN MORE