B-School Research Briefs
Francesca Di Meglio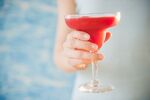 Here is a roundup of interesting research that business school professors have been conducting recently:
First Is Best: When making purchases and other decisions, people prefer whatever they see first, according to the study "First is Best," which was published in PLoS ONE, a peer-reviewed, open-access journal, in June. Dana R. Carney, assistant professor of management at UC Berkeley's Haas School of Business, and Mahzarin R. Banaji, a Harvard psychology professor, conducted three experiments, including one in which passengers on a train had to choose between two types of gum, and found that people making quick decisions consistently preferred people, groups, or products that were presented to them first. At least part of the reason people choose the first things they see, according to the study, is a result of how humans tend to favor the people they first encounter at birth, when they are seeking comfort and security.
The Imbibing Idiot: Just being seen holding a glass of wine or beer at certain events could leave a negative impression with those one meets, according to the study "The Imbibing Idiot Bias: Consuming Alcohol Can Be Hazardous to Your (Perceived) Intelligence," which will be published in the Journal of Consumer Psychology. University of Pennsylvania Wharton School operations and management professor Maurice Schweitzer and University of Michigan Ross School of Business marketing professor Scott Rick conducted many studies, including one that asked participants to look at an ad for alcohol and then a photo of a person before making a judgment. They coined the term "the imbibing idiot bias" after observing that people perceived those who ordered alcoholic beverages or who were seen holding them as less intelligent. Thus, having alcohol at recruiting and business events could be problematic, according to the study.
So Many Teams, So Little Time: Jonathon Cummings, a professor at Duke University's Fuqua School of Business, and Martine Haas, a professor at Wharton, found that employees who work on multiple teams concurrently have higher performance than those who don't. In the study "So Many Teams, So Little Time: Time Allocation Matters in Geographically Dispersed Teams," which was published in the Journal of Organizational Behavior in August 2011, the duo also reports that more dispersed employees need to give more time to their team than those who are close to one another. To draw these conclusions, Cummings and Haas surveyed 2,055 members of 285 teams in a large multinational corporation and collected executive ratings of team performance.
Join the discussion on the Bloomberg Businessweek Business School Forum, visit us on Facebook, and follow @BWbschools on Twitter.
Before it's here, it's on the Bloomberg Terminal.
LEARN MORE