The GOP's Rick Scott Problem
Mitt Romney and the Republicans are steering clear of Rick Scott
By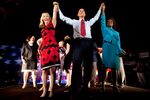 It would have been hard for the Republican Party to choose a better backdrop for its August national convention than Florida. The state economy took one of the downturn's worst beatings and has had a slow recovery, giving Mitt Romney the perfect venue to make its case that President Obama shouldn't get another term.
If only the state's GOP governor would get with the program. Rick Scott has spent the last year trumpeting Florida's modest economic gains at events, in interviews, and in TV ads, an unusual expense for a governor more than two years away from reelection. "Companies are hiring, expanding, putting more Floridians to work," said a spot that ran this spring. On July 15, Scott told Fox News Sunday: "The unemployment rate has come down dramatically. We had the largest drop [in June] in the last 18 months of any state but one."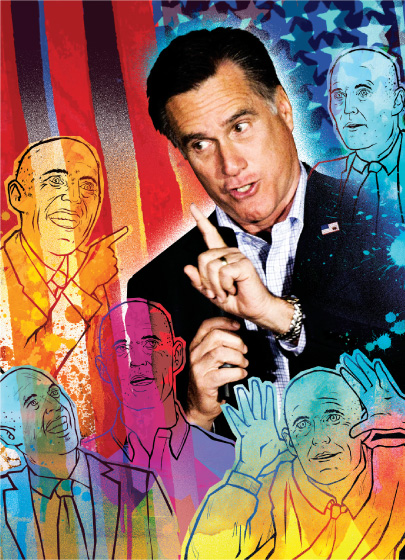 The message strays so far from Mitt Romney's pitch that he's keeping as much distance from Scott as he can. The men haven't held a single fundraiser together or shared the stage at a campaign stop. In June, Romney's campaign asked Scott to tone down his sunny statements, and to say that a Romney presidency would accelerate the state's growth, say two people with knowledge of the situation who declined to be identified because they weren't authorized to speak publicly. Romney and Obama have been trading the lead all year in state polls.
Scott, who led his own private equity firm from 1997 to 2010, moved to Florida about a decade ago and had never run for anything before the 2010 governor's race. "Probably by the end I will know every county's name," he told voters while campaigning. He won after spending $73 million of his own, fending off a Republican rival backed by nearly all of the state's GOP establishment. "Rick Scott doesn't seem to have any political skills at all," says Tom Slade, former co-chairman of Scott's campaign. "I'd give him a B for governing. I'd give him an A for strangeness."
Scott signed the state's budget this year at a Jacksonville elementary school, using the event to explain to a class of kindergartners the importance of eliminating auto insurance fraud. Hours after taking part in a Special Olympics run last year, he ordered cuts of up to 40 percent in programs for the disabled. Scott suggested that science programs at state universities deserve more public funding than the liberal arts, saying, "Is it a vital interest of the state to have more anthropologists? I don't think so." Scott also drew headlines—and a skewering from The Daily Show with Jon Stewart—for promoting a plan to test welfare recipients and state employees for drug use. The show's fake-news correspondent brandished a plastic container and asked Scott, "Would you be willing to pee into this cup to prove to taxpayers that you're not on drugs?" Scott's response: "I've done it plenty of times."
All this has helped make him the country's least popular Republican governor, with a 31 percent approval rating, according to Public Policy Polling. "Obama's more competitive in Florida right now than I would have expected," says Tom Jensen, the firm's director. "The damage Scott has done to the Republican brand is part of that."
Brian Burgess, a spokesman for Scott, says, "Reasonable people can debate governing style all they want, but when it comes to substance, Governor Scott is turning the state around." That's not swaying organizers of the GOP convention in Tampa. So far they've refused to give Scott the prime-time speaking role he wants. "One thing he'll definitely be part of is the welcoming event," says Al Austin, chairman of the convention's host committee, which is raising money to help fund the event. "He'll certainly have an opportunity to make an appearance there."
BOTTOM LINE -
The bottom line: Rick Scott's 31 percent approval rating makes him the least loved GOP governor, a liability for the party going into its August convention.
Before it's here, it's on the Bloomberg Terminal.
LEARN MORE