business
Second Loans Keep Houses in Limbo
Lenders hold up sales that would help unclog the market
By and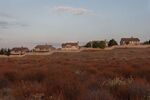 Tom Axon's mortgage collection company gets about 25 calls a day from delinquent homeowners' brokers seeking approval to sell their houses for a loss and avoid foreclosure. We'll help, the staff at Franklin Credit Management tells them, as long as we get paid enough. Axon, working with co-investors, buys distressed home equity loans and similar real estate loans, often for pennies on the dollar. Investors like Axon have to be dealt with whenever a home is sold in a short sale, a transaction in which the lenders agree to accept less than what's owed on the property. "The short-sale brokers know us—they know we're not cupcakes," says Axon, Franklin's chairman. "At the end of the day, my friend, you signed a contract. You owe money, and we're willing to reach an accommodation that is commensurate with your ability to pay."
Home equity loans, lines of credit, and other loans that homeowners take out on top of a first mortgage are called "second liens." While second liens rank below mortgages when it comes to being repaid, their owners must approve any deal to sell a home for less than the amount owed on it. Tough bargaining by second-lien holders is delaying deals and may be killing some short sales, according to Vicki Been, a New York University law professor and director at NYU's Furman Center for Real Estate and Urban Policy. "It's an opportunity for the second-lien holder to charge a price for their cooperation, because it's needed for a short sale," she says. "If they're too greedy, it may squelch the whole deal."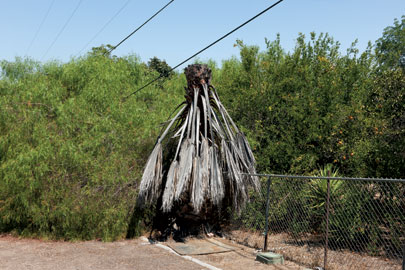 Facing an onslaught of pending foreclosures, banks increasingly are turning to short sales. They lose about 15 percent less on short sales than they do on repossessions, which can take years to complete while taxes accumulate along with legal, maintenance, and other costs, according to Moody's Investors Service. To encourage short sales, banks are streamlining the closing process, forgoing their right to pursue unpaid debt, and giving some homeowners cash incentives of as much as $35,000 for relocation expenses.
Roadblocks involving second liens are standing in the way of even more short sales, which reached the highest number in three years in the first quarter—133,192 total transactions, says Daren Blomquist, vice president at RealtyTrac. While about 39 percent of homes that have entered the foreclosure process have more than one lien, just 4.2 percent of short sales completed in the second quarter—5,658 transactions—were on homes with second mortgages, according to an analysis RealtyTrac performed for Bloomberg. "It appears that short sales with multiple liens aren't happening as frequently and are taking longer to complete," says Blomquist, adding that when a short sale doesn't go through, the home often ends up in foreclosure.
The four largest U.S. banks—JPMorgan Chase, Bank of America, Citigroup, and Wells Fargo—held 48 percent of the $849.5 billion in second liens as of March 31, according to the newsletter Inside Mortgage Finance. Some banks sell second mortgages to outside investors such as Franklin Credit Management for anywhere from a quarter of a cent to 60¢ on the dollar, says Lou DiPalma, managing partner at Garnet Capital Advisors, a loan sale consulting firm in Harrison, N.Y. Collecting on delinquent subordinate debt is expensive and complicated, especially when the borrower no longer lives in the house. "In this business, it's possible that you can not only lose the purchase price, but because it costs you money to service the loan, you can even lose more than what you paid" for the loan, says DiPalma.
While Franklin's Axon declines to say how much his company collects on the loans it buys, he says it averages more than the industry standard of 6 percent of the unpaid balance. His company focuses collection efforts on younger, more educated borrowers, he says.
Homes with second mortgages are twice as likely to be underwater as those with only one mortgage, according to a July 12 report by CoreLogic. The average negative equity for homes with second liens was $82,000, compared with $47,000 for single-mortgage homes, the report said. Second-lien holders are protecting their interests, "which unfortunately don't dovetail with everybody else's interest," says Mark Zandi, chief economist at Moody's Analytics. "Subordinate liens have become the biggest hurdle to resolving the foreclosure crisis more quickly."
Before it's here, it's on the Bloomberg Terminal.
LEARN MORE