Need Some Yield? Try the Muni Market
There are gems among the bonds of cities and states
Chris Farrell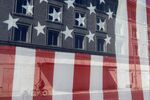 Nearly five years after the start of the Great Recession and 46 months after Lehman Brothers collapsed, it's time to bury any lingering notion that the tax-exempt market is a boring, staid haven for high-net-worth fixed-income investors. Earlier in July the city government in San Bernardino, Calif., authorized filing for Chapter 9 bankruptcy, following the lead of fellow Golden State cities Stockton and Mammoth Lakes. Cities in other states, like Harrisburg, Pa., teeter on the edge of bankruptcy. "The hurdle has gotten lower for filing," says Heidi Hukriede, director of fixed income at Stonebridge Capital Advisors in St. Paul, Minn. "The stigma isn't as bad as it was five years ago." Toss in nervousness about Europe and the durability of the U.S. recovery and the dark clouds of impending disaster should be enough to spook investors out of the tax-exempt market.
Yet investors aren't spooked. Year-to-date inflows into municipal bond funds have totaled $35.5 billion, according to the Investment Company Institute, the Washington (D.C.)-based trade group. That figure is in sharp contrast to an outflow of more than $41 billion during the same period a year earlier. The return on the municipal market composite index is 4.51 percent year-to-date, compared with 2.22 percent for the comparable Treasury index. Investors are lured by the favorable ratio of muni yields to Treasury yields. For example, AAA-rated municipals with 5- and 10-year maturities yield 116 percent and 113 percent, respectively, more than AA-rated U.S. Treasuries of like maturities. The ratio has historically been in the 85 percent range.
Affluent investors are getting the tax break from owning munis essentially for free. For example, the Vanguard long-term tax-exempt bond fund (VWLTX) sports a yield of 2.29 percent. For an investor in the 35 percent tax bracket, that translates into a taxable equivalent yield of 3.52 percent, well above the 2.08 percent yield on Vanguard's long-term Treasury bond fund (VUSTX). Vanguard's short-term tax-exempt fund (VWSTX) has a taxable equivalent yield of 0.63 percent, hardly an eye-popping figure but still more than triple the 0.19 percent yield on its short-term Treasury fund (VFISX).
The action largely reflects a flight to quality among investors who also seek a bit more yield. Default is rare among states: The last state to default on its bonds was Arkansas in 1933. The fiscal position of states is also improving. All 46 states with fiscal years ending in June have established their 2013 budgets. The total shortfall of $55 billion for 31 of those states for fiscal 2013 was closed through a combination of spending cuts and other measures. The gap that had to be closed was smaller than in recent years, especially next to the $191 billion deficit in 2010, according to the Center on Budget and Policy Priorities. "More states have had a reasonable bounce back of money coming into their coffers," says Joseph Deane, head of municipal bond portfolio management at Pimco.
Total state revenues look to grow about 5 percent in fiscal 2012, surpassing their pre-recession peak. Fiscal 2013 tax collections could rise by 6 percent, predict the forecasters at Moody's Analytics. Twenty-one states are even adding to their rainy day funds. "Both sides of the balance sheet—spending and revenue—are better," says Peter Hayes, managing director at BlackRock and head of its municipal bonds group. "Coming out of past recessions, states were quick to pick up spending, but they're being more cautious this time with a high degree of fiscal austerity."
The investment risks are far greater at the local level. Local government finances are reliant on state aid and on property taxes. States have reduced their support of local governments, and even though the housing market is showing signs of a pulse, it might be a few more years before the improvement shows up in tax revenue. Credit analysis is more critical than ever. Still, the cities and counties that have fallen into default or are contemplating default have had well-publicized problems for years. Much of the default risk is still concentrated in the lower-rated fringes of the market, such as housing development deals and sports facility bond issues. The risks remain far less for investors owning general obligation bonds backed by an issuer's tax authority, or so-called essential service revenue bonds like major metropolitan airports. Diversification among high-quality issuers is sensible.
The forces of supply and demand seem in decent balance, too. State and local governments are active issuers, but some 70 percent of the activity is refunding existing high-interest-rate debt issues for new low-interest-rate paper. At the same time, the market appears to be attracting well-heeled fixed-income investors seeking relative safety and a slightly higher yield than offered by Treasuries. It's tough to get excited about any investment option during this remarkable period of uncertainty. It's much easier to spot nerve-wracking risks embedded in all kinds of investments. Nevertheless, despite the headline about cities in bankruptcy, the rewards seem to outweigh the risks for many fixed-income investors.
Before it's here, it's on the Bloomberg Terminal.
LEARN MORE