business
MBA Admissions Consultants: A Growing Influence
Francesca Di Meglio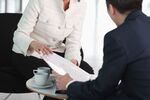 Despite their best efforts, admissions consultants have not yet won over top business schools. The admissions consulting industry, which advises applicants who are trying to get into their top-choice schools, has always had a strained relationship with B-schools. Many of the consultants were once on admissions committees themselves, and the schools worry that some of the consultants are feeding applicants what to say and even completing students' admissions essays and recommendations for them. The dynamic between the two groups is complicated to say the least.
"We don't have a relationship with [admissions consultants]," says Rod Garcia, senior director of admissions at the MIT Sloan School of Management. "On the other hand, they are unavoidable."
Business schools may not have a relationship with admissions consultants, but their applicants do. Ten percent of the 2011 applicants at Duke's Fuqua School of Business and 15 percent of the 2009 applicants at the Stanford Graduate School of Business admitted to using consultants. The consultants themselves peg the numbers much higher, estimating that 30 percent to 50 percent of domestic applicants to top schools, and as many as 80 percent of international applicants, employ their services. One look at the selectivity numbers reported at those schools explains why. For the 2011 application cycle, selectivity at Bloomberg Businessweek's top ten U.S. full-time MBA programs averaged less than 18 percent, with MIT (13 percent), UC Berkeley's Haas School of Business (12 percent), and Stanford (7 percent) well below that.
In the past six years or so, admissions consultants have tried to educate business schools on the kinds of services they provide to clients. Some of the more prominent companies formed a professional organization—the Association of International Graduate Admissions Consultants (AIGAC)—which require members to adhere to a set of ethical standards that include never writing essays for clients.
"AIGAC was founded for the express purpose of defining and promoting ethics in the admissions consulting industry, and we've gotten a lot of great feedback from many schools that they appreciate what we're doing," Anna Ivey, president of AIGAC and founder of Ivey Consulting in Cambridge, Mass., writes in an e-mail. "They know and we know that there are admissions consulting 'cowboys' out there, and at AIGAC our mission is to help both schools and applicants think about what makes for a good and ethical admissions consultant."
While many business schools are participating in AIGAC conferences, several are still skeptical. "The challenge, unfortunately, is that some consultants cross muddy territory and help too much from a content perspective," says Niki da Silva, director of recruiting and admissions for full-time MBA programs at the University of Toronto's Rotman School of Management. "A few bad apples ruin it for the others."
Still, as Garcia points out, admissions consultancies are here to stay, and the business schools realize that they have to play nice. Many admissions directors at top B-schools now participate in Q&As and other events sponsored by the consultancies, something that didn't happen 10 years ago, says Graham Richmond, chief executive officer of admissions consultancy Clear Admit. While Richmond says he is proud of the improved relations with schools, he admits that some things never change. "I don't ever expect a relationship where schools will tell people to use admissions consultants," he adds.
Even some of the skeptics, including Garcia, say consultants can help the schools by educating applicants about different campus cultures and helping those unfamiliar with the process to navigate the applications.
"The schools every year say, 'I can't believe the quality of the incoming class. It keeps getting better and better,'" says Linda Abraham, president and founder of Accepted.com in Los Angeles. "I think that's a reflection of the fact that both business schools and admissions consultants are doing their jobs well."
That does not eliminate the concerns that loom for applicants who either can't afford to hire a consultant or choose not to see one, says Garcia. Consultants can charge as much as $4,000 per school, and many MBA applicants—about half, according to one survey—apply to five or more schools.
It's a concern of which admissions committees are keenly aware. "You have to calibrate yourself when reading those applications," Garcia says. The goal, he adds, is not to punish those qualified candidates who might have a less polished application.
Some admissions committee directors think consultancies might be outdated in an age when information on business schools is readily available online from media outlets and the schools themselves. Dawna Clarke, director of admissions at Dartmouth College's Tuck School of Business, says applicants should exhaust the free resources available before paying a consultant.
Of course, candidates who do hire consultants should be wary of being over-coached, because most admissions directors are savvy and will figure it out. Some of them don't think the consultancies are even necessary. "They're coaching candidates who would get in on their own merits," says da Silva. "If I was a candidate, I'd want to get into a program on my own merits and not have to live up to [a] persona."
Join the discussion on the Bloomberg Businessweek Business School Forum, visit us on Facebook, and follow @BWbschools on Twitter.
Before it's here, it's on the Bloomberg Terminal.
LEARN MORE