Google's Smoking-Fast Fiber Network
The search giant vows to beat cable and telecom companies on speed
By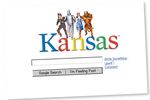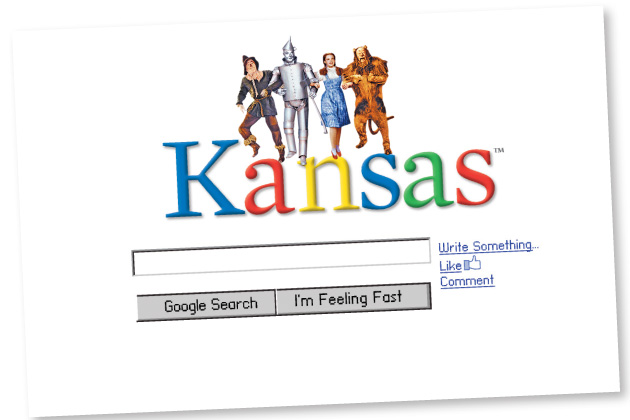 The forward march of technology has yielded faster, cheaper computers and online services, but Internet access has crept along. While they've upgraded their systems, service providers have resisted committing the massive capital needed to entirely replace their networks of coaxial cable and twisted copper. "For the first time since the beginning of the commercial Internet, we don't have a national wireline provider who says it is going to build a current network that is vastly better," says Blair Levin, a fellow at the Aspen Institute and a former lawyer for the Federal Communications Commission. Enter Google, whose ambitious plans, besides driverless cars and high-tech glasses, include stringing high-speed fiber-optic cable directly to homes and businesses.
Google Fiber, slated for pilot runs this fall in Kansas City, Kan., and Kansas City, Mo., took center stage at a press conference on July 26. Google announced that, once the cables are in place, monthly subscribers will enjoy Internet speeds as much as 20 times faster than cable and telecom broadband networks. It's a geek fantasy that could spur a new wave of innovation from startups around the world and, of course, from Google.
The fledgling network will operate at 1,000 megabits (1 gigabit) per second, Google says, allowing near-instantaneous uploads or downloads of photos and video, as well as seamless live video conferences. Compare that with the U.S. networks of Time Warner, Comcast, and AT&T, which Web content delivery company Akamai Technologies says offer an average broadband speed of roughly 5.8 megabits per second—and probably a little less on weekend nights, as frustrated Netflix Instant subscribers can attest. A spokesman for Time Warner, Kansas City's dominant Internet provider, says his company is ready for the competition. "We're entrenched," says Alex Dudley.
Recently, Internet service providers have moved to place limits or raise fees on customers that use the most bandwidth, arguing that they are overtaxing their networks. The Google Fiber project leaders reject such moves. "We believe the rhetoric you hear today about usage caps and bit management is all a false premise," says Patrick Pichette, Google's chief financial officer, who is overseeing the project. "There is no reason to not have abundance."
For years, Google has tentatively explored the business of Internet access. Its bid in the FCC's auction of wireless spectrum failed. It built a free Wi-Fi network in its hometown of Mountain View, Calif., and a broadband network at Stanford University. Not until 2010, though, did the company unveil its fiber-optic plans and solicit bids from U.S. cities. More than a thousand responded. Google picked the winners partly based on promises of quick permits and partly because the cities will allow them to string the fiber on poles, far cheaper than burying it.
Later this month, Google says it will begin gauging interest in the network from Kansas City neighborhoods, then begin stringing cables to those with the highest demand. The company will offer a standard plan, with 1-gigabit-per-second Internet access, for $70 a month. For an extra $50 per month, customers can also receive a new Google television service that includes the usual networks and cable channels, packaged with a Google set-top box and DVR, a Nexus 7 tablet, and an app that turns the tablet into a TV remote. A more basic package that provides 5-megabit-per-second Internet access, comparable to cable or telecom service, carries no monthly fee but costs $300 to install.
Established network operators are concerned. A Time Warner flyer that recently made its way to the website GigaOM offers cash to Kansas City employees who relay "tips, rumors, and rumblings" about the fiber rollout. Google's Pichette says the company has serious ambitions. "We are not a nonprofit," he says. "We think there's a really good business case for this."