business
Recommendations: An MBA Applicant's Best Friend
Rose Martinelli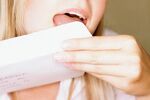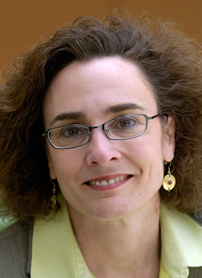 I'd like to focus this week on recommendation letters as part of your MBA application strategy. This part of the application should be tailored to each school, based on its requirements and your personal strategy. At the time you submit your application (for most schools), recommendation letters provide the only external view on your candidacy. While you get to select which recommenders to use, most of you will opt to waive your rights to review the recommendations themselves, which means you will never really know what your recommender had to say about you.  Here are a few pointers regarding recommendations:
Step 1: Carefully read the recommendation letter requirements for each school. How many are required? Are additional letters allowed? Are there guidelines regarding your choice of recommenders (i.e. supervisor, peer, subordinates)? Are there required forms, or can a more generic letter be used?
Step 2: Review your application strategy and select recommenders who can write about the areas that will be important for you to cover. Within the context of the prior step, identify potential recommenders from whom to choose. If you are applying to several schools, you may need three to four different recommenders, depending upon the application requirements and your content strategy. If possible, avoid choosing recommenders who will cover similar topics (for example a superior and peer from the same project).
Step 3: Ask your potential recommenders if they would be willing to write on your behalf. Writing recommendations is a time-consuming process, so it is important to ask your recommenders if they would be willing to do so and if they have the time. If individuals say yes, follow up with them regarding the timeline and any forms they need to submit.
Step 4: Find time to meet with your recommenders. In order to help them, sit down with each to discuss your aspirations and why you're seeking an MBA, and then talk a bit about your career progress to date. Bring a copy of the recommendation form(s) to review in case they have questions regarding the form or the process.
Step 5: If your choice of recommenders falls outside the school's application guidelines, explain the reason for doing so. It is not uncommon for schools to request a specific type of recommendation, which may not be possible for you to include. (For example, the school may request a recommendation from a current supervisor, and you have worked for that person only for a few months.) Rather than make the admissions committee guess why you did not follow its guidelines, write a brief paragraph explaining the reasons for your choice. Do the same thing if you choose to send an additional recommendation as well.
Step 6: Thank your recommenders. While it is likely you will need to gently remind them about deadlines, remember to also thank them for taking the time. While they may be submitting similar letters for all your schools, each school requires further effort. If appropriate, a small token of appreciation is never a bad idea.
Join the discussion on the Bloomberg Businessweek Business School Forum, visit us on Facebook, and follow @BWbschools on Twitter.
Before it's here, it's on the Bloomberg Terminal.
LEARN MORE