The GOP Plan to Get Air Traffic Safety on the Cheap
By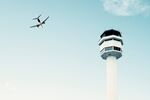 What's the GOP's answer to government air traffic controllers falling asleep on the job? Privatize the job.
Republican Representative Tom Petri of Wisconsin, who chairs the House Transportation and Infrastructure Committee's aviation subcommittee, says private controllers handle about 28 percent of the nation's aviation traffic, The Hill reports. The private contractors work mostly at low-activity airports near smaller cities that are served by commuter airlines rather than major carriers. If Petri has his way, the ranks of private contractors will grow.
That may not be a bad thing. For one thing, it's cheaper. Contract towers cost roughly $1.5 million less per year to operate than a comparable FAA tower, according to the inspector general for the Department of Transportation. The entire contract tower program costs about $138 million a year, according to the FAA's 2013 budget request.
They may be safer, too. In a recent audit, the inspector general found a "lower number and rate of reported safety incidents than similar FAA towers." In safety evaluations, the FAA found fewer procedural and training deficiencies with the 250 contract towers spread across 46 states.
But there may be a less reassuring reason for those good safety numbers: Staff at the contract towers misreport or don't report violations to the government. From the IG report:
According to two FAA studies that were conducted in 2009 and 2010, contract towers had a lower number of reported runway incursions than comparable FAA towers. The Agency determined that the main reasons for the difference were that contract tower controllers either did not know the current definition of a runway incursion or the criteria for classifying them. FAA also found that two-thirds of the contract towers reviewed had not submitted runway safety action plans for the previous 2 years.
After officers from FAA's runway safety program met with the contractors to complain about the problem, regulators got a better picture of what was happening. A subsequent FAA study found that "runway incursions reporting at contract towers had increased sharply."
The reporting problem isn't limited only to the private contractors. The FAA had so much trouble getting its own employees to report safety violations that two years ago, the DOT promised not to punish or take disciplinary action against controllers who voluntarily report them (the reports are anonymous to protect the controllers). A separate inspector general investigation (PDF) published on Monday found lots of problems with that program. One of the biggest is confidentiality, which stops the FAA from tracing infractions back to the source.
Before it's here, it's on the Bloomberg Terminal.
LEARN MORE