Penn State Penalties Ripple Through Community
Meghan Walsh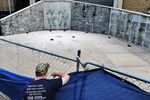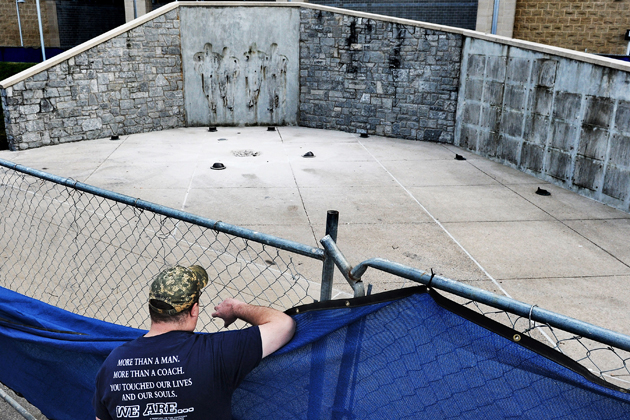 The reality of the NCAA's "corrective and punitive measures" against Penn State's football program is that many of the people who will shoulder the weight of them had nothing to do with the scandal: other school teams, university admissions, and local businesses.
For starters, the National Collegiate Athletic Association has fined the university $60 million, saying the figure is the equivalent of the football program's average annual revenue. Of all Penn State's teams, only football and men's basketball were profitable last year. And while the collegiate governing body specifically stated the university can't take the money from other sports or academics, that doesn't mean these programs won't pay down the road.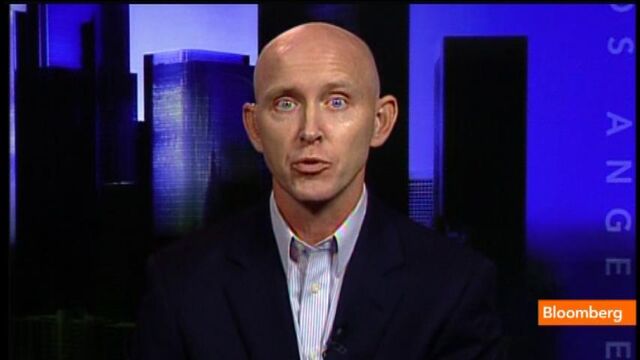 In a 2004 research paper, two economics professors who were then at the University of Texas, Arlington analyzed data collected between 1996 and 2000 to determine that women's collegiate sports assume a disproportionate share of the costs of probation in Division I college football. They wrote that one possibility is that "expenditures on non-football sports are reduced because the athletic budget is fungible. As there is no requirement that a football probation impose costs only on the football program, an athletic department might decide to spend less money on non-football sports and transfer resources to the football program."
Penn State's football team will be stripped of 20 player scholarships and prohibited from postseason play for four years. That means the Nittany Lions will have a roster of 65 scholarship players, compared to the standard 85. Any current or incoming players are free to immediately transfer and compete at another school without penalty, prompting fears of a mass exodus. That could cripple the team and potentially lead to lower game attendance, fewer alumni donations, and declining admissions.
A winning football program increases the number and caliber of applicants, says sports economist Victor Matheson, who teaches at the College of the Holy Cross. "Having a scandal like this is going to reduce the number of people who apply to Penn State, as well as how many actually attend in the fall," he says. If  that holds true, it means admissions has two options: reduce standards or admit fewer students. The latter would obviously affect the local economy in myriad ways.
One big question on everyone's minds: Will there be fewer out-of-towners coming to State College this year? Beaver Stadium, the nation's second-largest college arena with a capacity of 106,500, usually fills all its home game seats—some occupied by non-locals. According the Bureau of Economic Analysis, each dollar spent on spectator sports in an area such as State College, a central Pennsylvania borough of 42,000 residents, amounts to about a $1.30 impact on the local economy.  On game weekends you're hard-pressed to find a vacant hotel room within 50 miles of State College. Based on an economic study commissioned by the university in 2008, officials estimated that without the football program, local businesses would lose $51.1 million a year. Matheson predicts that if the team has a weak season, the school is likely to reduce ticket prices to attract fans, mitigating the impact on the town's economy if fewer people were to visit.
Maggie Patt, general manager of the Atherton Hotel, says home games make up about 10 percent of the luxury hotel's revenue. (Other hotels have estimated their added income to amount to as much as 25 percent.) "There is a real sadness for how it's affecting all of us," Patt says. But, she adds, there haven't yet been any cancellations.
Penn State's storied tradition and legacy of success may buy it some time. Western Kentucky University economist Brian Goff says there often is a "rally around the program" effect at schools with a devoted and broad fan base. Take, for instance, the University of Alabama. Despite losing 21 scholarships for three years and going without two years of post-season play back in 2002, attendance remained solid, he says. Still, four years of sanctions could mean five to 10 years of struggle, he says.
"It's a grim story—first and foremost for the victims and then all the way down the line," economist Matheson says. "This has repercussions way beyond football."
Before it's here, it's on the Bloomberg Terminal.
LEARN MORE