The Entrepreneur Who Pushed Back on Swipe Fees
By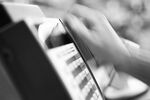 When Mitch Goldstone was  changing his 22-year-old Irvine, Calif., photo-processing business from print to digital, he had to rethink his pricing to remain competitive. By the mid-2000s, ScanMyPhotos.com was charging 15¢ per scan, a far cry from the $5 fee one commanded in the late 1990s.
Goldstone did not see his credit-card fees take a similar drop, even though he knew card companies were going from manual imprint machines and mailed carbon copies to electronic processing. "I couldn't understand why they were constantly raising my rates," says Goldstone, 49. "I tried calling the MasterCard and Visa headquarters to negotiate with them, but no one would take my call."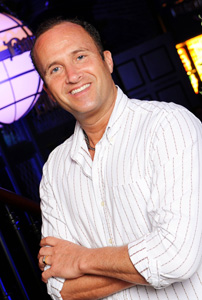 Executives may regret that they didn't speak to Goldstone back then. Earlier this month, the antitrust lawsuit he filed in 2005 against payment-card networks Visa and MasterCard, along with card-issuing banks JPMorgan Chase, Bank of America, Wells Fargo, and others, resulted in a $7.25 billion settlement, believed to be the largest-ever settlement of a private antitrust case under the Sherman Act. The companies will put $6.05 billion into an escrow account for business owners that qualify for monetary recovery; the settlement also gives merchants an eight-month reduction of 10 basis points in their credit interchange fees.
As part of the deal, companies agreed to modify business practices and negotiate rates with merchants that organize themselves into buying groups, potentially around local business organizations or industry associations. "This settlement gives small retailers the freedom to experiment" with new, more transparent pricing, says K. Craig Wildfang, a partner at the Minneapolis law firm of Robins, Kaplan, Miller & Ciresi. He was co-counsel on the case for Goldstone and the approximately 7 million merchants, large and small, that eventually joined him in a consolidated class-action suit that landed in a Brooklyn federal court.
Merchants who file claims under the settlement are expected to generate recoveries of between 30 percent and 40 percent of total fees they paid in a typical recent year, such as 2010, Wildfang says. "What we hope will happen is that small merchants will be incentivized to shop around for better deals" with credit-card companies, he says. "Theoretically, they could give discounts for customers who use debit cards or cash, do a surcharge for credit-card payments, or just inform customers of the cost [of credit-card processing] and see if that changes their behavior."
Lori Webster, who has owned Webster's Fine Stationers in Altadena, Calif., with her husband, Scott, since 2007, called her merchant-card servicer when she heard about the settlement. "They said that some firms that process credit cards will get reimbursed, but they weren't sure yet how it's going to play out," she says. Webster hopes that processing fees on her sales will go down as a result of the settlement. Currently, she says, her three-employee business has about $100,000 in annual revenue and pays about 5 percent of her credit-card sales in bank interchange fees and other costs to process credit-card payments.
As for the possibility of offering a discount for cash clients, Webster doubts she would consider it. "I think people would be put off by that and I don't want any more barriers" to sales, she says. California is one of 10 states that bar merchants from placing surcharges on credit-card purchases, and cash discounts can sometimes be considered surcharges. (State laws that may limit or prohibit surcharging are not affected by the settlement.) In all states, gas stations are allowed to offer cash discounts, however, and they have become increasingly popular in recent years.
Libby Bierman, an analyst at financial information company Sageworks, says it is likely small retailers will pay attention to the settlement and change their behavior. "Many small retailers operate on the slimmest of profit margins, some under 2 percent. Grocery stores and independent gas stations are making just a few cents on the dollar, so they're already on the edge. We think these companies are going to protect those margins by either passing on the increasing cost of credit-card fees or putting pressure on the card companies to negotiate rates down."
Litigating the case alone forced more transparency from the card companies, Wildfang says. Previously they did not publish their rates, but during the course of litigation, the companies began posting rate summaries online. That's an improvement, but rates are still not entirely transparent: The latest fee schedule Goldstone got from MasterCard ran 131 pages. "The rates are still opaque because each transaction depends on several factors," Wildfang explains, leading most small retailers to guess at exactly how much they pay per transaction.
The settlement provides that even small merchants will get more information about fees, so they'll be better able to know the cost of each transaction and decide whether to offer discounts or ask for surcharges where permitted. MasterCard, which did not admit improper conduct in agreeing to settle the case, said in a statement that it does not anticipate that merchants will impose checkout fees on consumers, because "the value merchants derive from card acceptance far exceeds their costs."
When the settlement gets preliminary approval from the court, probably later this year or in early 2013, Goldstone wants to see credit-card fees listed on point-of-sale systems, much as banks disclose ATM fees when people withdraw cash. He says he plans to form a foundation that will keep an eye on the credit-card industry. And now that the time-consuming litigation has concluded (his business partner Carl Berman, 48, helped manage the ScanMyPhotos.com website and their 17 employees while Goldstone was embroiled in the lawsuit), he has once again instituted a price reduction. "I lowered our fees by a little more than 2 percent" in anticipation of ScanMyPhotos' credit-card fees going down as a result of the settlement, Goldstone says. "I wanted to be proactive, and I hope other merchants will be, too. I want to make sure merchants aren't pocketing all this money as a windfall. I hope consumers won't let them."
Before it's here, it's on the Bloomberg Terminal.
LEARN MORE