Giant Beijing Rainstorm Triggers Citizens' Anger
Rainstorm exposes flaws in Beijing infrastructure
By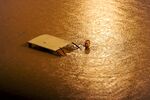 The worst rainstorms to hit Beijing in more than 60 years have left a trail of destruction, with buildings collapsed, major roadways submerged, and at least 37 people killed, including one man who drowned in his car under a flooded bridge. The 20-hour storm that started July 21 and lasted until the early hours of the next day has sparked widespread anger over the government's handling of the crisis, focusing on the poor preparedness of officials and the state of public infrastructure, as well as the lack of any prior government warning to the populace.
"To those responsible, where were you that night?" asked Beijing real estate tycoon and popular blogger Pan Shiyi, writing on July 23 on Sina Weibo, China's Twitter-like microblogging service. "The cadres only go abroad for study, but not to the streets to inspect," wrote outspoken blogger Li Chengpeng, also commenting on the lack of official preparation for the floods, on Sina Weibo.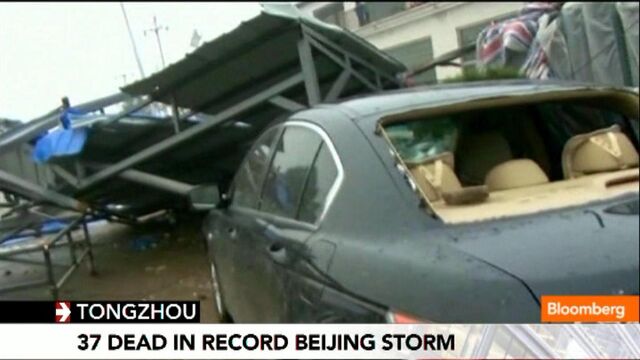 With an average of almost 7 inches of rain falling on the capital of 20 million people, the deluge breaks all records for rainfall in Beijing since China started keeping track in 1951. Fangshan district, a suburb in southwest Beijing, was particularly hard-hit, with 16 inches flooding popular tourist spots like Shidu, known for its strangely shaped mountain landscape.
Of the more than three dozen people who died, 25 drowned, with the rest either perishing in collapsed buildings or electrocuted. The rainstorm inflicted 10 billion yuan ($1.6 billion) in damage and affected about 1.9 million people, said Pan Anjun, deputy chief of Beijing's flood control headquarters, quoted by the official Xinhua News Agency.
The storm also wreaked havoc at Beijing's busy Capital Airport. More than 500 outbound flights were canceled, affecting 80,000 people, state media reported. That sparked an altruistic effort by taxi drivers and other private car owners to ferry, for free, the stranded travelers into the city (with much of Beijing's subways and buses halted, there were few other options to leave the airport). But even that led to more criticism of authorities, when government-employed tollbooth operators continued to demand payment for the volunteering vehicles.
"While many cheered acts of kindness and bravery urbanites showed during the storm, others expressed anger against patrolling police who handed out violation tickets to stranded cars that had yet to be reclaimed by their escaped owners," wrote the official China Daily on July 22. "Expressway operations were also criticized, as workers continued to collect fees at toll gates on the airport expressway, despite vehicles, in long queues, mired in knee-high water."
Also a subject of ire: the fact that Beijing's drainage network proved incapable of handling the deluge—even following the 4 trillion-yuan infrastructure boom launched during the global financial crisis in 2008. "The sewer system belongs to infrastructure, right?" wrote Wang Mudi, a television host in Guangdong, on his microblog with Sina Corp.'s Weibo service. "Then how much money of the 4 trillion yuan flowed to the sewer system?"
Apparently in response to public anger, China's finance ministry announced Sunday night that 120 million yuan ($19 million) of flood-fighting funds have been allocated to Beijing, the nearby coastal city of Tianjin, and neighboring Hebei province. The money will be spent on repairing "flood-damaged water conservancy facilities" and "supporting flood control in these areas," the finance ministry announced on its website, Xinhua News Agency reported July 22.
"In recent years, floods caused by rainstorms have repeatedly occurred in Chinese cities. And the latest downpour in Beijing has stirred up a new round of skepticism on the quality of infrastructure amid rapid urbanization," opined the official Global Times on July 23 (the Global Times is owned by flagship party paper the People's Daily).
"For a while, China was seen as entering the ranks of developed countries. However, Chinese cities are apparently unpracticed in facing disasters such as Saturday's torrential downpour. If so much chaos can be triggered in Beijing, the capital of the nation, problems in urban infrastructure of many other places can only be worse."
Before it's here, it's on the Bloomberg Terminal.
LEARN MORE