Bill Clinton Pops Up in Greece as Europe's Woes Worsen
Is Greece becoming a charity case?
By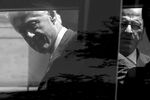 Is Greece turning into a charity case? One could conclude as much from the visit to Greece this past weekend by former President Bill Clinton who has a habit of showing up in disaster zones and urging the rest of the world to provide help. The Greek disaster has been caused by finance rather than fire or flood, but the hardship is just as real.
There wasn't a lot the ex-president could do for Greece, even though he is married to Secretary of State Hillary Clinton. He did lend a sympathetic ear to Greek Prime Minister Antonis Samaras, who said that five years of recession "bring about bitter memories of the Great Depression in the United States." Samaras told Clinton, "This is exactly what we are going through in Greece. It is our version of the Great Depression."
The occasion for Clinton's visit was the formation of the Hellenic Initiative, an organization of Greek business leaders and Greeks in the global diaspora. One of the initiative's founders is Andrew Liveris, who is the chief executive officer of U.S.-based Dow Chemical and has Greek roots despite being born in Australia.
Like Clinton's appearance, the Hellenic Initiative also has the feel of a rescue mission. According to the Greek Reporter, Liveris issued a statement at the outset, "By combining the support and expertise of the global Diaspora and Philhellene community – Oli Mazi, All Together – The Hellenic Initiative will provide immediate and vital support in ensuring the prosperity of established and new organizations, and more importantly, encourage ongoing education, entrepreneurism and investment that will provide a sustainable foundation for the country's future."
Greece's troika of international creditors is scheduled to arrive Tuesday in Athens. Meanwhile, in Spain, Catalonia has joined the list of Spanish regions that may tap aid from the central government, Bloomberg reports.
Before it's here, it's on the Bloomberg Terminal.
LEARN MORE