B-School Salaries on the Upswing
Alison Damast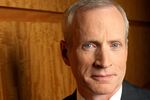 A lot of B-schools continue to feel the pinch, as stagnating endowment returns and reductions in state aid throughout the downturn and the anemic recovery that followed have taken a big financial toll. But at least one group isn't hurting as much as it used to: B-school administrators.
The salaries of top business school administrators, from deans to directors of MBA programs, are starting to slowly bounce back up after several years of either small or negative growth following the global economic downturn. That's the finding of a survey of 395 global business schools, both public and private, over a six-year period conducted by the Association to Advance Collegiate Schools of Business (AACSB), one of the leading business school accreditation agencies.
Back in the 2007-08 academic year, the salaries of half of the 12 top administrative positions at business schools increased by more than 5 percent from the previous year. For example, the average salary of business school deans rose to $203,900, from $192,800, a 5.8 percent increase, while assistant deans got a 6.7 percent raise, earning an average of $96,500, up from $90,400.
Not surprisingly, those healthy salary bumps stalled when the economic downturn hit the following year. In the 2008-09 school year, two-thirds of the administrators surveyed had less than a 5 percent salary hike from the previous school year, while most received increases of 2 percent to 3 percent, the report found. By the following year, 2009-10, salary growth continued to slow, with all 12 administrative positions reporting salary increases of less than 4 percent. Three of the 12 positions reported declines of less than 1 percent.
The dip in salary increases around that time is likely a combination of lower endowment earnings for schools, coupled with a decline in state aid for public universities, said AACSB Chief Operating Officer Dan LeClair, who noted most of the schools responding to the survey were U.S.-based. "The public schools have been facing perhaps more critical challenges in recent years than the privates, so some of that could be driven just by the weighing of the response set."
In the last two academic years, the tide has started to turn, with reported salary increases becoming slightly more robust, the survey showed. Administrators should continue to see their incomes increase at a "healthy pace" because the demand for talented non-faculty administrative staff is increasing as business schools seek to stand out in an increasingly crowded management education marketplace, LeClair said. For example, the University of Iowa spent nearly $200,000 to find a new dean for the Tippie College of Business, according to an article at Iowa City Patch.com.
"This is a time when the demand for non-faculty staff is increasing because these administrators have become in a lot of ways more important than they have been in the past because of the competition and strategic questions that business schools are facing," LeClair said. "If the economy had not intervened, I think you would see quite a bit stronger increases across the board."
Salaries are still not increasing at the level they were before the economic downturn, but are showing signs of recovery, LeClair said. In the 2010-12 school year, business school deans reported an average 3.6 percent salary bump, and only two of the 11 remaining administrative positions reported a decline in salaries over the previous year. In the last academic year, seven of the 12 positions reported salary hikes of 2 percent or more. For example, directors of MBA programs reported an average 6.6 percent jump in salary, while the director of graduate programs had an average 4.7 percent hike.
Last year, the average salary of a business school dean was $229,400, a 2 percent increase from the 2010-11 academic year. Of course, there are always exceptions to the rule, especially at the elite, top-ranked schools, where competition for top administrators can be fierce.
For example, Alison Davis-Blake, the new dean of the University of Michigan's Ross School of Business, earns a $550,000 salary and is the highest-paid dean at the university, according to the university's 2011 salary report. That salary is about $102,000 more than her predecessor, Robert Dolan, earned, according to university figures. And Davis-Blake isn't even the highest-paid dean in recent memory. At the University of Chicago's Booth School of Business, Dean Ted Snyder earned more than $700,000 in 2010, before he left for the Yale School of Management, according to tax filings reviewed by the Yale Daily News.
But such salaries are not the norm at most business schools, LeClair said. Even with administrators' salaries on the upswing, students are unlikely to feel the impact in, say, increases in their own tuition.
"We are not talking about the CEO of a Fortune 500 company going from $2 million to $12 million in compensation," he said. "There are no double-digit increases we are seeing. We are talking about a cost-of-living raise for deans."
Before it's here, it's on the Bloomberg Terminal.
LEARN MORE