A Siri for the Living Room
Kevin Fitchard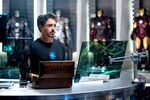 Sure, using voice commands to turn on the car radio and order Chinese food on your iPhone is nifty, but iSpeech wants to elevate speech-recognition technology beyond the device and distribute it throughout our homes. Tony Stark can talk to his house in Iron Man, so why can't you?
On Thursday, Newark (N.J.) startup iSpeech introduced its voice-command-and-control platform for the connected home. It isn't a product unto itself but rather a library of speech commands and contextual-interpretation technology that home gadget makers can either embed directly or access through iSpeech's API.
According to iSpeech's chief operating officer, Yaron Oren, the platform works on both the small scale and the large. ISpeech hopes to target appliance makers such as Samsung, Nest, and GE to speech-enable their TVs, smart thermostats, and washing machines. But it eventually wants to support such platform makers as Microsoft and Ericsson to create a much richer connected-home experience, linking all our home appliances together. Instead of telling your TV to power down, ordering the lights to switch off, and commanding your blinds to close all with separate commands, you could just say, "I'm ready for bed," and the central controller would perform all those tasks.
It will take some time before we see that level of interdevice connectivity and centralized intelligence, but for most appliance makers there is a sense of urgency to speech-enable their gadgets before a certain consumer-technology giant in Cupertino treads on their turf, Oren says. "There's a lot of interest in moving quickly and beating Apple to the punch," he says.
Apple is bringing Siri to the connected car with the release of iOS 6, and many in the industry suspect its next big move will be into digital televisions, using voice as the primary interface, says Oren. Consequently, most of iSpeech's initial discussions have been with TV manufacturers. In the next 6 to 12 months, he says, a new batch of speech-controlled boob tubes will emerge, understanding basic voice commands such as "Watch ESPN," "Record American Idol," and "Find movies starring Tom Hanks."
Of course, they won't all be powered by iSpeech. Nuance Communications is the gorilla in the speech-recognition world. If you're talking to an inanimate object, you're most likely using technology either sold by or licensed from Nuance. While it hasn't yet announced a connected-home platform per se, it is definitely pursuing the TV market, having unveiled Dragon TV at CES in January.
"We're taking a run at Nuance," Oren says. "Our aim is to provide an alternative—a better alternative—to the technologies that [have] been historically available."
AT&T also is making a big connected-home push, and it will likely use its own speech-recognition technology, Watson (not to be confused with IBM's artificial intelligence project of the same name), to provide its future interfaces. As for the immediate market opportunity, there are also signs AT&T might be targeting the connected TV or the set-top box. It opened its Watson APIs to general developers, and one of the initial libraries it made available was for TV programming, tapping into its own U-verse programming guide.
ISpeech is miniscule compared with Nuance and AT&T, but the company has enjoyed some early success. A bootstrapped company of 25 employees, iSpeech built a name for itself as a consumer software maker in 2009, when it launched its Drive Safe.ly smartphone app, which converts SMS and e-mail text into speech. Later it started licensing its technology to developers and now powers the voice engines of such apps as iTranslate and Telenav's navigation software.
Also from GigaOM:
The Living Room Reinvented: Trend, Technologies, and Companies to Watch (subscription required)
Where's Azure, and Four Other Takeaways From Microsoft's Earnings
Google-Backed Payment Startup Corduro Aims for Enterprise
Can Niiiws Be the Flipboard for Local Stories?
Before it's here, it's on the Bloomberg Terminal.
LEARN MORE