MBA Internships: The Halftime Course Correction
Roxanne Hori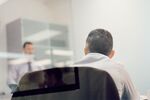 It's the middle of July and many MBA students have reached the halfway point of their summer internships. The second half will pass as quickly as the first. Now is the time to do a quick check on how you're tracking against the goals you set for yourself at the start of your internship.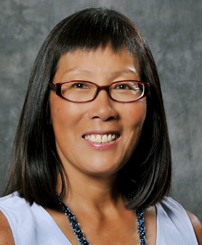 Here are a few things you should have in process before the summer ends and you wind up back on campus for your second year of school:
Work: Have you had a midsummer review from your manager? If not, you want to be sure to check in with him or her to find out how you're doing. If things are going well, that's terrific. If you have things to improve upon, it's better to know now so you have time to change course and leave the job having learned something—hopefully with an offer in hand.
Internal Networking: Have you met with all the people you identified earlier in the summer as perons you should meet in your organization? If you have discovered that you like the company you're with, but the role isn't a great fit, have you met with colleagues who may be in roles of greater interest for you? Try to meet as many people in your company from whom you can learn during your remaining time this summer.
External Networking: Let's say you've landed an internship in a city where you could envision yourself working full-time post-graduation, but you don't think your company is going to be making offers. Expand your network with people in other organizations, with local alumni networks of both your business school and undergraduate institution, and even with other MBA interns in the city. LinkedIn is a further great source for identifying people you should meet, both in person and online.
Skills Development: What are the skills and knowledge you had hoped to acquire over the summer? Is that happening? If not, what are you doing to ensure you have acquired those things before you return to school? Have a conversation with your manager to ensure that you will gain certain experiences before your internship ends.
Next Job: Have you thought about what you really want to do after you graduate? The past year has gone quickly and your last year as an MBA will follow suit. Reflect on your summer experience thus far to determine how the internship may have changed your original ideas about where you see yourself 12 months from now. Then take this time to articulate and even write down a few thoughts about what your ideal full-time job would look like.
Deadlines: Check in with your business school on deadlines for submitting cover letters and résumés for on-campus recruiting. Be sure to regularly check your school's job board for opportunities with companies that can't make it to your campus but that are interested in students from your school.
Good luck to all as you enter the home stretch of your summer internship.
Join the discussion on the Bloomberg Businessweek Business School Forum, visit us on Facebook, and follow @BWbschools on Twitter.
Before it's here, it's on the Bloomberg Terminal.
LEARN MORE