Is Housing Back From the Dead?
Finally a surprise on the upside
By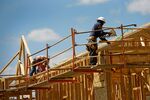 Could it be? A housing bottom? Have we finally worked through the worst aftershocks of the biggest asset bubble in recent memory? After a four-year slump, the U.S. housing sector finally appears to be recovering. For real this time. Here's why:
According to the Commerce Department, June housing starts (PDF) increased 6.9 percent, the fastest pace since October 2008. That was nearly two percentage points higher than the median forecast of 79 economists surveyed by Bloomberg. Homebuilder confidence just recorded one of its biggest monthly increases in a decade, and is now as high as it's been since March 2007. Home prices, as measured by the Case-Shiller index, rose 1.3 percent (PDF) in April, ending seven consecutive months of declining values. And, residential investment has now added to economic growth for four straight quarters—the first time that's happened since the go-go days of 2005.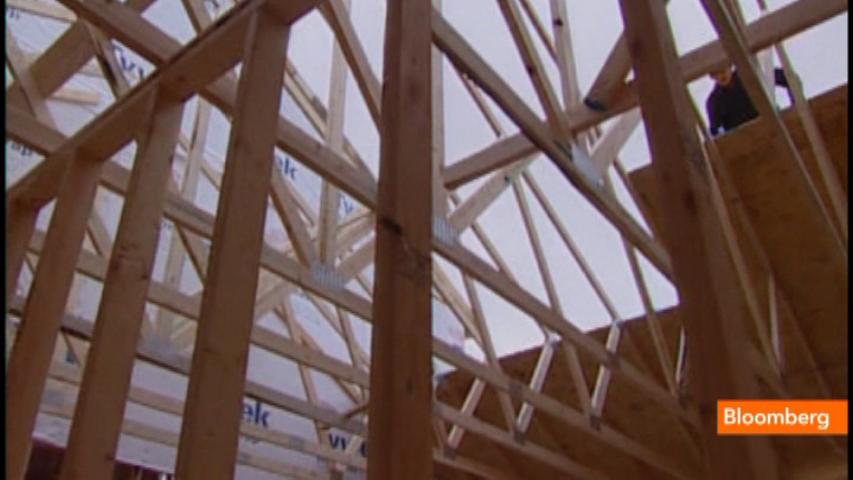 Call it a comeback, or at least, in the words of Janney Montgomery Scott economist Guy Lebas, a "soft bottom." Lebas was among the majority of economists in the Bloomberg survey who underestimated the June housing starts number. Lebas's forecast was for a 1.7 percent increase, well below the actual 6.9 percent increase. "What's most surprising was how many [building] permits from April and May appeared to turn into actual housing starts this month," says Lebas. A lot of those starts were for multifamily units, continuing the trend of decreasing homeownership as more Americans choose to rent rather than own. As of March, the U.S. homeownership rate had fallen to 65 percent, the lowest rate since 1997. The rate peaked above 69 percent in June 2004.
What makes the good housing data so ironic is that it comes just as the overall economy is starting to show signs of considerable weakness. Retail sales have fallen for three months in a row. Consumer confidence is slumping. And factory output just registered its first monthly shrinkage in nearly three years, dimming what's been a rare bright spot in the tepid recovery.
But let's not get carried away. Housing starts are still running well below what demographic data tell us they should be. June's 760,000 housing starts might have been the best since October 2008, but it's still half the 40-year monthly average. And while record-low interest rates have helped goose demand for homes, there are still lots of structural problems plaguing the housing sector. "For one, the people who most need to refinance can't," says Michael Carey, chief economist for Credit Agricole. With job growth weakening, leaving unemployment stuck above 8 percent, and incomes stagnating for much of the recovery, most people are still hesitant to buy a big-ticket item like a house. "Housing is still not fulfilling the role it usually does in leading economic growth," says Carey.
Given the structural and demographic changes under way in the economy, it's debatable whether it ever will. That said, the worst appears to be over. Says Carey, "This is the year that housing bottoms and starts to turn."
Before it's here, it's on the Bloomberg Terminal.
LEARN MORE