Visa, MasterCard Swipe Fee Deal Keeps Status Quo
By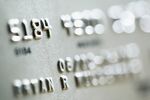 Next time you buy a copy of coffee, imagine the barista telling you it will cost an extra dime to pay with your credit card. That has been verboten under the rules Visa and MasterCard imposed on merchants, but an extra fee is now fair game because of a settlement in a class action lawsuit.
Billed as the largest antitrust class action, Visa, MasterCard, and a number of major banks agreed July 13 to pay more than $6 billion to settle retailers' claims that the card networks and their member banks fixed the prices for processing credit-card payments.
To resolve the cases that have been pending since 2005, Visa and MasterCard, along with the country's largest banks, including Bank of America, Citigroup, JPMorgan Chase, and Wells Fargo, will put $6.05 billion into an escrow account for about 7 million merchants. The settlement also gives merchants an eight-month reduction in fees.
Whether this helps consumers is up for debate. (Mother Jones's Kevin Drum says this reform could provide some much-needed data about how swipe fees are or are not passed along to consumers.) Some retailers may cringe at the idea of turning off customers by charging a fee to swipe their credit cards. But the threat of the extra fee could be a new weapon for big retailers as they negotiate with the networks.
Russell Walker, a professor at Northwestern University's Kellogg School of Management, told Bloomberg News, "If you are a larger retailer, you can expect more power. For the smaller retailer, it will be harder to be treated in the same manner." It's not a surprise then that the trade association of convenience store owners plans to contest the settlement, saying it doesn't change the fundamental structure of where Visa and MasterCard set fees so banks don't need to compete for business. Some gasoline stations, and other small retail shops, already charge less for consumers who pay with cash.
Wall Street doesn't seem too concerned about Visa and MasterCard losing out on business. Since the announcement, the share prices of both networks have risen more than 3 percent. Visa traded above $128 on Monday morning, while MasterCard rose higher than $442. Deutsche Bank analyst Bryan Keane said the settlement was "less onerous" than expected and doesn't increase competition in setting the swipe fees. He recommended investors buy the networks "aggressively."
For investors, at least, potential barista fees don't threaten the status quo.