business
Passport to an MBA: London Business School
By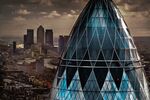 Passport to an MBA is an occasional series featuring interviews with MBA students from all over the world. The interviews were conducted at top business schools by Matt Symonds, chief editor of the business school website MBA50.com and a Getting In guest blogger.
All eyes are on London this year, as athletes from around the world battle it out for Olympic gold. But the city is also home to MBA students from around the world, who see business school as the chance to gain a valuable international experience and broaden their career options.
William Mao is a good example. He grew up in Los Angeles, and did his undergraduate at Yale University before working for a small management consulting firm in New York. During that time he did some project work in London, which piqued his interest for applying to the London Business School. "With my background growing up in the U.S. and doing most of my professional career there, I thought this would be a great opportunity to expand my horizon a little bit. This would be one of those opportunities where I had a chance to live in another country and experience a totally different culture."
What follows are edited excerpts from my interview with Mao. Click here for a video of the complete interview.
What are your thoughts on heading abroad for your MBA?
When they say there are students from 60 to 80 countries here, it's not just one or two but it's really the majority of students are international. Compared to some of the institutions in the U.S., while they do have that level of overall diversity in terms of representation, the sheer volume is not the same. Most of the students [at U.S. schools] would still be from the United States. That's what drew me here as well, the opportunity to now be able to say that in all parts of the world I now have classmates and friends I can call upon.
Gene Simmons, bass guitarist from Kiss, recently spoke to students here about reviving a brand. So can you learn from anybody?
Definitely, and that's an example of some of the great speakers and individuals that come through the London Business School, whether formally invited by the school or brought on by many of the student clubs. We were able to talk to the head of the London Organizing Committee for the Olympics, and we had Ferran Adrià, the famous chef, who came here and did a great presentation and started an innovation competition here.
Was there a moment when you said, "What have I done in deciding to do an MBA?"
That week or two before I left the United States and everything that I knew, there was a pang of "What am I doing?" But the fact that I had come here and visited for admissions weekend, met with some of my future classmates, really put me at ease. Everyone was in the same boat, but everyone had the same excitement and willingness to share their experiences with each other.
Any advice to future applicants?
Ultimately the London Business School is looking for students from all walks of life and all parts of the world, and you need to be able to articulate what you bring to the table and what you're hopefully going to get out of the experience. Even if you are a consultant or a traditional banker, put your own little spin on why the school would be the place for you.
Join the discussion on the Bloomberg Businessweek Business School Forum, visit us on Facebook, and follow @BWbschools on Twitter.
Before it's here, it's on the Bloomberg Terminal.
LEARN MORE