Federal Loan Changes Will Increase MBA Costs
Alison Damast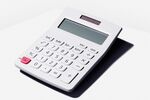 Incoming first-year MBA students and second-year MBA students typically spend July trying to finalize how they'll be paying for school in the fall. This summer they'll be in for a rude shock as they calculate how the recent raft of changes to the federal loan programs will affect their student loan payments.
Starting July 1, graduate students can no longer take advantage of the subsidized Stafford loan program. Prior to this month, MBA students could take out a maximum of $8,500 in subsidized loans, which meant they could hold off paying the fixed 6.8 percent interest rate on the loan while they were in school and for six months after they graduate. Under the new rules, part of a congressional deal to funnel more money into Pell Grants, students can still take out up to $20,500 in Stafford loans, and they can continue to forgo making payments until six months after graduation. But interest will start accruing immediately.
With the subsidy now cut, a two-year master's student who borrows $8,500 a year while in school will have to pay an additional $1,773 in interest, tacking on about 10 percent to the cost of the loan, according to the National Association of Graduate-Professional Students, a student-run, national nonprofit advocacy group for graduate students.
Christopher Chapman, president and chief executive of Access Group, a national nonprofit lender focused on graduate and professional schools, says he is worried about the impact the new loan regulations will have on people considering graduate programs.
"I don't know whether that will [affect] a person's decision to go and get an MBA, but it certainly adds to their debt burden," he says. "It is a meaningful increase in debt to what is already a fairly highly debt load coming out of an MBA program for most people."
Another area where MBA students will feel the pinch is in loan origination fees for both Stafford and Federal Plus loans, says David Moss, the interim director of financial aid at the University of Virginia's Darden School of Business. Prior to July 1, students were changed a 0.5 percent loan origination fee on the borrowed amount if they made their first 12 monthly payments on time. If they missed any of those payments, however, the government would tack on another 0.5 percent origination fee for the loan. Under the new rules, all students will be charged an upfront 1.0 percent origination fee for Stafford loans, with no rebate available even if students make timely monthly payments for a year, Moss says.
Another loan MBA students rely heavily on to pay for school after they've taken out the $20,500 maximum in Stafford loans is the federal Graduate Plus loan program, which has a higher, 7.9 percent interest rate. The origination fee for this loan used to be 2.5 percent because of a federal rebate, but it jumped to 4.0 percent on July 1st, says Moss.
These may seem to be minor changes, but a hike in origination fees can tack on an additional $1,200 to a student's tuition bill, assuming the student is taking out $80,000 in federal loans, says Dan Thibeault, president and co-founder of Graduate Leverage, a student loan consolidation and debt-management company in Waltham, Mass.
"That money could be dollars you'd put towards buying a PC while you're at school," Thibeault says. "So it is not immaterial when you look at the costs of school increasing and people having to tighten their belts."
The changes are going to affect not only MBA students but also a wide swath of graduate students who have depended on subsidized Stafford loans to ease the burden of paying for school. According to the College Board's Trends in Student Aid 2011 report, graduate students in the 2009-10 academic year financed 69 percent of their tuition and school costs with federal loans. The vast majority of those students took out subsidized Stafford loans. For example, about 85 percent of graduate borrowers who used Access MBA's loan programs, including law, MBA and medical students, took out subsidized Stafford loans, Chapman says.
Darden's David Moss says he worries that with the elimination of the attractive Stafford Loan subsidy, business students might instead turn to private loans, which can sometimes have more competitive interest rates and other perks.
"They're going to weigh their options about whether to go federal or private," he says. "They'll see the higher cost of those federal loans and higher upfront origination fees, so we're expecting they will probably gravitate towards more private loans, at least for the first year."
Matt Cooper, CEO of the National Association of Graduate-Professional Students and a recent MBA graduate of the University of North Texas, says the full impact of the changes will not likely be felt by schools until the fall of 2013, when potential MBA applicants, especially those with steady jobs and several years of work experience, will have more time to ponder the long-term effect of the loss of subsidized loans and what that will mean for their wallets.
"That's when we're really going to start seeing people questioning whether they should get an MBA or no degree at all," he says. "This may tip the scale for them."