Not All Muni Bankruptcies Are the Same
By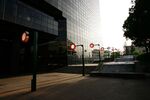 San Bernardino just became the third city in California to file for bankruptcy in less than a month. It's tempting to think there may be some common post-bubble plague haunting the state, but each of the three towns fell for different reasons.
Stockton was the first to file. An agricultural center that aspired to be part of the vibrant Bay Area to its west, Stockton experienced growth that followed a traditional boom-bust narrative. Its economy depended largely on new home construction. When times were good, city officials loaded up on debt to finance ambitious plans for a downtown redevelopment, including a riverfront district and new baseball stadium. The housing crash dried up employment and tax revenue, leaving the city with heavy pension costs, high foreclosures, and unaffordable loan payments.
Elsewhere in California, it's a different story—not about a reckless spending spree. The path to bankruptcy for Mammoth Lakes, a verdant mountain ski town in the Sierras, started in 1997. That's when the city agreed to give a developer the rights to build a hotel project in exchange for the developer improving part of the airport, the Los Angeles Times explains. The city later reneged on the agreement because of conflicts with the Federal Aviation Administration, and the developer sued for breach of contract. After years in court, the developer prevailed, and Mammoth Lakes was hit with a $43 million judgment—more than twice its annual budget. Thus, the bankruptcy.
Which brings us to San Bernardino, in the industrial Inland Empire east of Los Angeles. Some of the problems there—decreased tax revenue after the housing bust and increased public-employee costs—sound a lot like Stockton's. Unlike Stockton, though, San Bernardino's debts are largely related to pension obligations and not bonds taken out for new building. And San Bernardino has this added wrinkle: On July 10, city attorney James Penman told the city council that in 13 of the past 16 years, city budget officials gave the mayor and council falsified documents that hid budget woes, the Los Angeles Times reports. No doubt we'll learn more about that in coming days, especially as documents are disclosed in bankruptcy court.
Investors don't seem too concerned about widespread muni bankruptcies. Yields on 10-year, triple-A tax-exempt muni bonds are 1.848 percent, down from 1.922 percent when Stockton filed last month, according to Bloomberg Valuation data.
When the economy is booming and tax revenue flows, cities have some cover for lapses in management, be it a building binge in Stockton, poor planning in Mammoth Lakes, or potential budget abuse in San Bernardino. But when a crisis strips away any excess, the problems are left bare.
Before it's here, it's on the Bloomberg Terminal.
LEARN MORE