The MBA Application: Sweating the Small Stuff
Rose Martinelli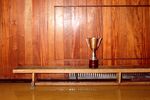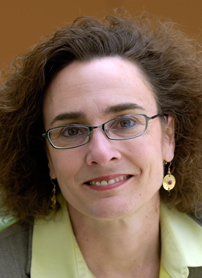 This week I'd like to spend time discussing the nuts and bolts of the application, including work and academic history and extracurricular activities. After many years of reading applications, I'm surprised at how few applicants leverage these parts of the application given the importance of the information requested. Many applicants seem to complete these parts of the application using the cut-and-paste method, providing the exact same content for every application. That's a big mistake.
While many schools will ask for similar information, each school will likely ask for it to be delivered in a specific format. So make sure you read the instructions thoroughly. Failure to provide requested information may lead to "erroneous assumptions" regarding your ability to follow directions. What follows are tips for completing specific areas of the application.
Academic History: This section is not just about GPA but about your entire academic background: classes taken, interests pursued, and level of rigor or challenge in your curriculum. While much of this will be derived from your transcripts, make sure you address all questions thoroughly in this section and include a list of all schools where you earned academic credits. If there is anything here you think needs to be explained (a particularly low grade or reasons for transferring to a new school, for example), use a few sentences to do so.
Awards, Honors, and Certifications: This should not be a laundry list of everything since grade school but "meaningful accomplishments" from your time in college through the present time. Provide context where you think it would be helpful in understanding the achievement.
Employment History: The MBA is a professional degree. Therefore, learning about your work experience—what have you done so far and your progression over time—will be very important in evaluating your application. Help us understand your role(s) and account for any gaps in time. Don't worry: Many applicants have experienced some unemployment (or underemployment) over the past several years. If requested, please do provide information regarding salary and bonuses. Again, if you need to clarify anything, do so briefly.
Extracurricular Activities: Questions regarding extracurricular activities try to get at your interests and passions beyond work. While there are many differences around the world in terms of engagement in community service, I am sure most of you have many interests other than work. Whether you are involved in formal programs or indulge your interests informally, this is your chance to explain what you do and why.  If you have a job that requires you to work long hours or travel extensively, focus on what you have done in the past and what you do now to stay involved (and sane). Again, avoid laundry lists of organizational memberships. Focus on things that are important or meaningful to you.
One final word of advice: Try not to repeat yourself in your application. Remember, all the parts of the application are meant to fit together (complement one another) to tell your unique story. You're not expected to be perfect at this stage in your career, but admissions does expect a good presentation.
Next up, letters of recommendation. Stay tuned.
Join the discussion on the Bloomberg Businessweek Business School Forum, visit us on Facebook, and follow @BWbschools on Twitter.
Before it's here, it's on the Bloomberg Terminal.
LEARN MORE