B-School Twitter Roundup
Alison Damast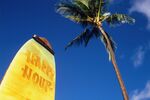 This week's Twitter roundup of happenings in the business school world includes MBA alums from three leading business schools recognized for their innovative startups, an executive education program that teaches business ideas in tandem with cooking, and how the new chair of the leading business school accreditation agency wants to encourage schools to be more innovative when designing their curricula.
This week, Coco Meers, an entrepreneur and recent MBA graduate of the University of Chicago's Booth School of Business, has been named one of 100 women to watch by Today's Chicago Woman magazine. (@booth_insider, 7/2)
Amy Jain and Daniella Yacobovsky, 2010 MBA alums of Harvard Business School and founders of BaubleBar, an online jewelry retailer, are featured in Inc. magazine's "30 Under 30″ ranking of promising young entrepreneurs (@HBSNews, 7/2).
Simon Bowmaker, a clinical associate professor of economics at New York University's Stern School of Business, takes a look at how 21 economists at top U.S. universities view their profession in his new book The Heart of Economics (@NYUStern, 7/3).
Judy Olian, dean of UCLA's Anderson School of Management, meets up with Lim Hwee Hua, a 1989 Anderson MBA alum and Singapore's first female cabinet member, during her visit to Singapore (@DeanOlian, 7/3).
Warby Parker, a trendy and affordable eyewear line for men and women started by four Wharton MBA alums, is named one of the top sunglass stores in Philadelphia by CBS Philly (@Wharton, 7/3).
Mike Ferguson, a 2011 MBA graduate of Duke University's Fuqua School of Business, writes about how his MBA experience helped him in his role as a part-time adjunct instructor at a college in New York (@DukeFuqua, 7/5).
Joseph DiAngelo, the newly appointed chair of the Association to Advance Collegiate Schools of Business (AACSB) and dean of Saint Joseph University's Haub School of Business, says he wants new accreditation standards for B schools to allow for more innovation and creativity in the curriculum (@AACSB, 7/6).
Srikanth Srinivasan, a 1994 MBA alum of the Stanford Graduate School of Business and the Justice Department's principal deputy solicitor general, was nominated by President Barack Obama to serve on the U.S. Court of Appeals for the D.C. District (@StanfordBiz, 7/6).
Serial entrepreneur Steve Blank is teaching a class this summer at Columbia Business School that will help students learn in five days how to turn an idea for a startup into a company (@Columbia_Biz, 7/7).
Students in Thunderbird School of Global Management's executive education program learn business skills by planning a happy hour menu, shopping for supplies, and heading back to the school's European headquarters for a timed cooking competition (@Thunderbird, 7/8).
Join the discussion on the Bloomberg Businessweek Business School Forum, visit us on Facebook, and follow @BWbschools on Twitter.
Before it's here, it's on the Bloomberg Terminal.
LEARN MORE