The Doctor Is In: Johns Hopkins B-School Gets a New Dean
Alison Damast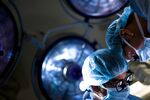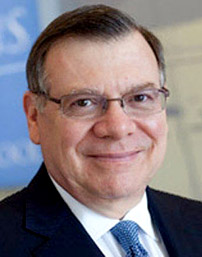 Johns Hopkins University's Carey Business School has had its fair share of growing pains since the school launched its new full-time Global MBA Program nearly two years ago. Last summer, the school lost its founding dean, Yash Gupta, who stepped down to return to the corporate world after less than four years on the job. Just a few months ago, the school announced that it would be shifting its focus to play to the university's strengths in health care and life sciences. Moving forward, the school's business degree programs will have more of an emphasis on health care, with new elective and joint degree options, in addition to strengthening its existing health-care offerings.
To help usher in these changes, the school has brought on Dr. Bernard Ferrari, 63, to serve as its second dean. The school recruited Ferrari because of his strong background in the health-care industry, as both a consultant and a doctor. He spent nearly two decades as a partner and senior consultant at the global management consulting firm McKinsey, leading the firm's health-care practice. Prior to that, he served as a surgeon, chief operating officer, and assistant medical director at the Ochsner Clinic in New Orleans.
Bloomberg Businessweek's Alison Damast caught up with Ferrari on his first day on the job and spoke with him about his new role and plans for the Carey School. This is an edited transcript of their conversation.
Did you ever envision yourself becoming a business school dean when you were in the corporate world?
I didn't think about it at all, I must admit. It was not something I had anticipated. The provost gave me a call and asked if I was interested in meeting with him and talking about the situation. As these things go, I was quite intrigued by the challenges. I began to think through the issues around business education and how I might have some positive impact given my background and the circumstances here at Carey. It appealed to me because I think business school education will be undergoing significant changes in the next few years at an accelerated pace we have not seen before. That is because of some of the real pressures we are seeing in the business world in general. Schools will have to be responsive if they want to keep to their creed of creating credible, creative, and capable leaders.
What do you like about the challenge of leading an institution that is so new on the business school scene?
There is no argument that it is a young school on the full-time dimension. I like that a lot because of the flexibility it gives you in designing programs and recruiting faculty. It really is a wonderful sort of position to be in. We have some chronically weak sectors in the U.S. that we haven't put enough talent into, including health care, government, and education. Those sectors are begging for more talent infusion. It just so happens that this university has some extraordinary strength in those sectors, and I think by the business school collaborating with other parts of the university, we can create some very impactful educational experiences for future leaders in these areas. I am pretty excited about that.
How will your unique background in health-care consulting and as a surgeon help you in this role?
I've been in health-care consulting and not only do I know what the important issues are, I think I understand the nuances of those issues. During my years at McKinsey, I consulted across a number of industries and I was privileged to work with some of the most talented businesspeople in the world, not necessarily just in health care. I think I learned a lot from these experiences that I hope to bring both to the focus we have on certain sectors and also to business education more generally.
What are your immediate goals over the next year, and where will you be focusing your efforts?
We have to continue to improve and increase our philanthropic base. The Carey gift was an extraordinary gift and it launched the school, but like in most cases we are going to need continued support. I also want to double down in terms of our focus on quality in our part-time and corporate programs. I think there are no surprises here, but my No. 1 goal is to recruit and continue to recruit faculty. I think our health-care focus will represent an important part of our program, and I think we will build out other programs in the government sector and potentially in the education sector. The No. 1 job for me is to bring the faculty talent into the school that will build, focus, and support these programs.
Before it's here, it's on the Bloomberg Terminal.
LEARN MORE