The Sofi Awards, the Oscars of Artisanal Foods
In the age of artisanal everything, competition for a sofi—the Oscar of fancy foods—is heating up
By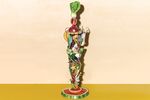 Louisa Conrad and Lucas Farrell, a couple of 30-year-old Vermont goat farmers, gaze over the balcony at the sweeping red carpet cutting through the ballroom of the Walter E. Washington Convention Center in Washington. It leads to a grand stage, topped by a giant golden figure of a chef with a chafing dish, flanked on both sides by rows of smaller statues cast in the same image.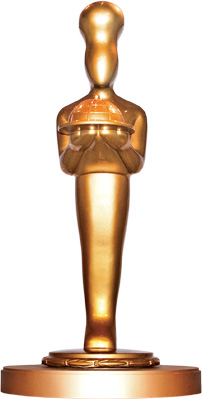 These are sofi™ awards (specialty outstanding food innovation), the highest honor the specialty food industry can bestow upon comestibles. Conrad and Farrell are here, along with more than 100 other nominees nervously mingling on the balcony (some dressed in tuxedos and dresses, others in T-shirts and jeans), because their Big Picture Farm's farmstead goat milk caramels were selected from more than 2,520 entries to compete for a gold sofi.
Conrad was a photographer and Farrell a writer when the two college sweethearts formed Big Picture Farm last year and became poster children for locavore homesteading. "We haven't slept in weeks," says Conrad, a New York native, as she nervously peels the label from her beer. "Just producing enough caramel for this event was a lot." Her arm still aches from hours of stirring, in addition to all the milking, herding, wrapping, and shipping. "Well," Farrell adds, "the goats bore the brunt of it."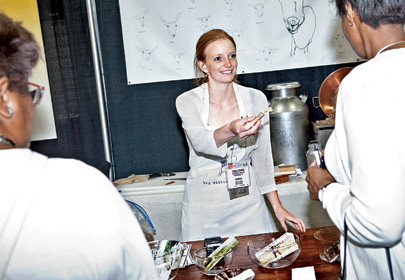 Nearly every industry in America, from carbon trading to bricklaying, hosts its own back-slapping awards night. With rare exceptions (the Academy Awards), these boozy events are mostly self-congratulatory boondoggles with scant economic impact beyond the event planners. The sofis, held on the final night of the Summer Fancy Food Show, an annual trade fair for fine-food producers and buyers run by the National Association for the Specialty Food Trade (NASFT), appear, at first, no different. But as foodie culture spreads (pork belly in every oven, quinoa in each pot), the sofis have evolved, and have come to offer greater exposure to retailers. The statues are so coveted that an Italian pesto maker stole one (he was caught the next day displaying it at his booth).
For three days in June, Washington's convention center is transformed into the world's greatest smorgasbord, as food artisans from around the world offer samples of 150,000-plus products. Turkish olive oil farmers, corporate Greek yogurt salesmen, and praline cookin' Texas housewives spread out across 700,000 square feet and vie for the attention of distributors and retailers ranging from independent stores, such as Liberty Heights Fresh in Salt Lake City, to national chains such as Whole Foods Market and Costco Wholesale.
The journey to the sofis begins two months earlier. Over two separate four-day sessions, a nominating committee of nine judges, made up of retailers, distributors, and food journalists, gathers in NASFT's New York offices to taste every submission, even if that means sampling 200 olive oils in a row. Judges score each product based on quality, packaging, pricing, ingredients, taste, and what NASFT calls "merchandisability." The field is whittled down to 125 nominees in 32 categories, who are notified shortly before the Fancy Food Show.
At their booth, Conrad and Farrell from Big Picture Farm dole out their ultra-creamy caramels. Although their business is less than a year old, a nomination in the confection category has already allowed them to secure a bank loan to buy their farm.
"When we walk through this show, a sofi is an eye-catching thing for a buyer," says Kim Kristofer, senior channel director of specialty retail for KeHE Distributors, the largest supermarket distributor in the U.S. "The nominees are kind of a must-have shopping list," says Kristofer, who judged this year's entries.
A sofi's long-term impact isn't as straightforward. "NASFT does a lot of advertising about how 'This will change your business,' " says Tasia Malakasis of Belle Chèvre, an Alabama cheese company that, despite winning gold and silver in the past, didn't find the experience transformative. Dalbir Singh, whose family company, Sukhi's, displays its eight sofis under the banner "The Most Award-Winning Indian Food Company in the USA," appreciates the accolades but isn't sure they generate new business.
One obstacle—common to most industry honors—is the award's limited public profile. "It's hard to communicate for our customers exactly what it means," says Cathy Strange, head buyer of cheese and specialty items at Whole Foods USA, and likely the most sought-after tastemaker at the show. Whole Foods shoppers don't ask for a sofi-winning chocolate. "This is a very credible award, but the public doesn't know about it yet."
Ron Tanner, director of communications for NASFT, believes it all comes down to how companies handle a win. "You have to be careful," he cautions, citing the example of a pie company that once took gold in the coveted best new product category only to be so overwhelmed with new orders that the backlog crushed its business. "Big [retailers] can give you volume, but maybe not profits."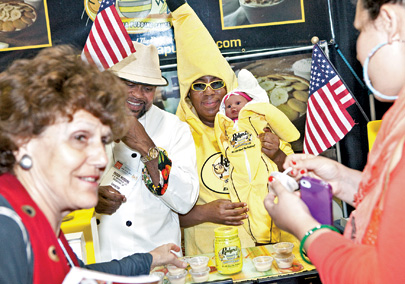 At 5 p.m., nominees rush to the ballroom, where a mime dressed as a sofi statue jokes around with the crowd. After a keynote speech by Spanish celebrity chef José Andrés, the awards are handed out in rapid succession. Some winners burst with glee, notably the 25-year-olds behind Back to the Roots, a DIY mushroom-growing kit. Others choke up with emotion. Vermont Butter & Cheese Creamery's Bob Reese fights back tears after scoring a hat trick of statues in one night.
Accepting the award for best confection, Conrad and Farrell joke about how their goats will like the shiny new object, then return to their table, flushed and giggly, snapping Instagram photos. The next morning their booth is abuzz, the sofi prominently displayed. In the first hour they receive visits from Senator Patrick Leahy (D-Vt.), a producer with the Food Network, and Adam Glassman, creative director of O, the Oprah Magazine, who tells his assistant, "We should do something with them."
"It's very intimidating, for sure," says Farrell, noting that this year the two only sold some 60,000 caramels, though they can scale up to 1.2 million with their current herd. Just then a Whole Foods buyer for the coveted mid-Atlantic region appears. She eyes the award and pops a sample of the winning caramel into her mouth, chewing slowly. "I didn't know what I was expecting," she says after a few seconds. Conrad nervously breaks into an explanation about the goats, the pasture, and the process. …
"Mmmmmm," the buyer says contemplatively, before breaking into a smile. "I've gotta get some of those. Can you send me samples?"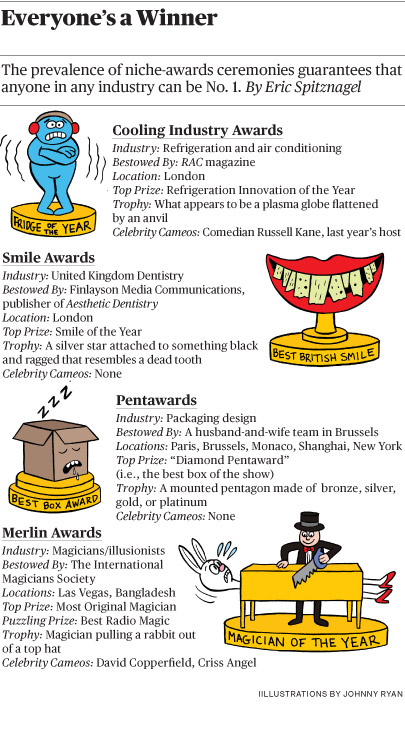 Before it's here, it's on the Bloomberg Terminal.
LEARN MORE