Office Upgrade: The Magneto Lamp
Spencer Bailey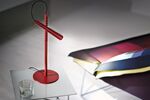 What it is: An adjustable LED lamp that uses a spherical magnet to allow for maximum flexibility
Cost: $760 for the floor version; $600 for the table version
Industrial designers have long followed two approaches when constructing floor and desk lamps: either put a swivel at the top of a pole, or affix a branchlike appendage. Milan-based designer Giulio Iacchetti did neither when he created the Italian lighting brand Foscarini's new Magneto.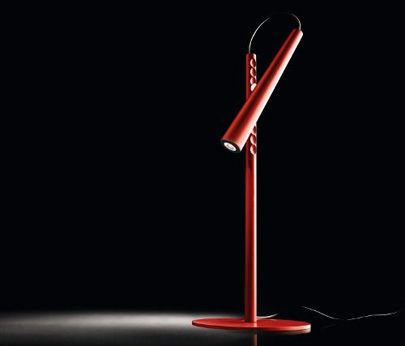 At first glance, the Magneto looks like a microphone on a stand. But don't be fooled by its pared-down simplicity. A ball-shaped magnet, when placed along dimples on the unit's steel rod, gives the lamp a rubbery-yet-firm hyper-pliability. The LED can shift to different heights and rotate 360 degrees around: upward for soft lighting, or downward—toward a keyboard, say—for sharp, focused lighting, all with a simple push. The Magneto's lithe body and all-purpose usage make it the perfect fit for any workspace.
Before it's here, it's on the Bloomberg Terminal.
LEARN MORE