MBA Journal: Busy Season
Joshua Jian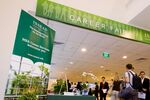 As I began my third term at INSEAD in January, I started getting serious about the job search. My already crammed calendar had to accommodate more entries: CV workshops, interview training, company presentations, networking events, organized industry treks, and schmoozing with alumni, all with the hope of landing job interviews. For some students, this was a luxury they could afford to miss out on, as they were sponsored by their firms and were not actively looking for new jobs. There were others who were going to be their own bosses, pursuing entrepreneurial dreams. But most of us had to knock on other people's doors and persuade them to hire us.
Some people had a focused approach to recruitment, and they zoned in on a geographic area or a particular industry. Others flirted with generalist roles that would give them flexibility later on. Some people took the scatter-gun approach, attending nearly every company presentation and sending off applications to just about every company listed on the careers board. I, however, came to business school to do something outside the box. I wanted a role in the tech sector, and I wanted to live in Switzerland.
By April, I was getting nervous. I had sent off a fair number of applications but had interviewed with only two companies. Students were in an interview frenzy; on-campus recruitment had hit its peak (all the consulting interviews were taking place around April). I wondered if I had made the right decision. Should I have applied to consultancy as well? I decided to take a break from it all and go on holiday. Seven days in Morocco provided the perfect distraction. Eating and shopping in Marrakesh's Djemaa El Fna market, seeing Roman ruins at Meknes, chatting with friendly Moroccans on long train rides, and staying in a traditional riad made for unforgettable memories. The deep forest of Fontainebleau and the pressures of getting a job seemed a million miles away. Not having a job at graduation and waiting for the right one to come along was better than taking a job I didn't want.
I came back to Fontainebleau as term four was drawing to a close. I had missed the climax of the interviews. Some people landed their dream job. Others didn't get their dream but settled for something they could accept. And there were those who were disappointed. After getting turned down by a company, these students could ring the "ding" bell and the nearest person had to buy them a drink to help drown their sorrows. No one wants to ring this bell.
Suddenly, at the end of April, I became very busy. Companies were getting back to me about my applications. And I learned something that might come in handy for you: You may be asked about what you write in the extracurricular or hobbies section of your CV, even if it's karaoke. At a top commodity trading house, I was put on the spot by my interest in karaoke. Indeed, I was asked to sing, and I belted out You've Lost That Loving Feelin'. It was certainly a memorable icebreaker.
Among all the companies for which I was interviewing, one stood out as my dream job. I interviewed for a corporate development role in a growing Swiss tech company that develops advanced sensory network and analytic solutions. One of their solutions is a flood warning system on one of the largest rivers in China. I am greatly interested in this exciting area of technology.
I realized I had a lot to offer prospective employers, including professional experience in the field. After all, I had provided financing for this segment of technology during my time as a banker. I had also helped a friend with his startup by providing agriculture analytic solutions. You might also recall that a few months ago I wrote about my experiences forming a smart athletic clothing venture at the INSEAD Entrepreneurial Bootcamp, providing real-time analysis of athletes' performance. It almost feels like fate that I stumbled upon this opportunity.
So my year here is wrapping up, and come July, I will have earned an MBA. It has been challenging, stimulating, and eye-opening. I have made great friends, landed my dream job, and gained valuable lessons and knowledge. At times, I wish I could have slowed down and enjoyed every moment more—in particular, savoring the final few weeks with friends before we go our separate ways. At other times, I was so hungry for the next stage of life that I wanted to hit the fast-forward button. No need for fast forward anymore. We have reached the end of this film and the start of a new one.
Before it's here, it's on the Bloomberg Terminal.
LEARN MORE