B-School Twitter Roundup
Alison Damast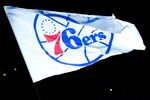 Corrects spelling of Erick Thohir's name in item on the Philadelphia 76ers.
This week's Twitter roundup of happenings in the business school world includes news of a new dean at Case Western Reserve, a business school's bold move allowing alumni to access its online MBA courses at a deep discount, and a professor who has been selected to work with the United Nations to improve the lives of people living in extreme poverty.
Herman Aguinis, a professor at Indiana University's Kelley School of Business, has been tapped to work with the United Nations to help carry out the UN's Millennium Development Goals (@KelleySchool, 6/27).
Judy Olian, dean of UCLA's Anderson School of Management speaks with Deloitte Consulting Chief Executive Officer Jim Moffatt, a 1987 MBA alum, in the school's distinguished speaker series (@DeanOlian, 6/28).
Arizona is ranked as the top state for startup activity in the latest Kauffman Index of Entrepreneurial Activity, thanks in part to the science and technology grads emerging from Arizona State University and the University of Arizona (@ellercollege, 6/28).
Dale Rogers, a graduate of the evening MBA program at University of Texas, Austin's McCombs School of Business, competed last week in the U.S Olympics Swimming Team trials in Omaha, Neb. (@UTexasMcCombs, 6/28).
Avi Kremer, diagnosed during his first semester at Harvard Business School with ALS (also known as Lou Gehrig's disease), writes about how the grim prognosis motivated him to become a social entrepreneur and start Prize4Life, a nonprofit dedicated to helping find a cure for ALS (@HBSNews, 6/28).
Sonya Durante, an MBA student at the University of British Columbia's Sauder School of Business, tweets about how a cold call to a marketing executive led her to a summer internship at Canada's Copperleaf Technologies (@UBCMBA, 6/29).
After six years serving as dean of Penn State's Smeal College of Business, James Thomas is stepping down at the end of June to join the faculty (@SmealCollege, 6/29).
Robert E. Widing II, dean of the Macquarie Graduate School of Management in Sydney, will become dean of Case Western Reserve University's Weatherhead's School of Management on Oct. 15 (@caseweatherhead, 7/2).
Handy Soetedjo, an MBA graduate of the University of Pittsburgh's Katz Graduate School of Business, and his investment partner Erick Thohir recently became the first-ever, Asia-based, Asian co-owners of an NBA team, the Philadelphia 76ers (@KatzPittBiz, 7/2).
The University of North Carolina's Kenan-Flagler Business School has opened up its online MBA courses to alumni at the cut-rate price of $800 each (@KFBS_Admissions, 7/3).
Join the discussion on the Bloomberg Businessweek Business School Forum, visit us on Facebook, and follow @BWbschools on Twitter.
Before it's here, it's on the Bloomberg Terminal.
LEARN MORE