MBA Startups Find Alumni Angels With Money to Burn
Alison Damast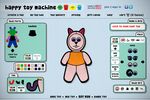 When MBA graduates Henri Deshays and Beatrice Pang were trying to get their new online luxury boutique off the ground in 2011, they turned to Stanford alumni for guidance and, perhaps more importantly, capital. The two Stanford Graduate School of Business alums pitched their business idea, ModeWalk.com, to the school's recently formed Stanford Angels & Entrepreneurs, an alumni group that connects entrepreneurs with potential investors. Says Pang: "We thought we had something really interesting."
Turns out her hunch was right. Clint Korver and Miriam Rivera, the two co-founders of the alumni group, were so intrigued by the business plan that they signed on as angel investors. ModeWalk.com, which was launched in January and has since recruited 42 designers, is now one of 11 businesses that investors from the alumni group have bankrolled over the past two years. Angels from the group have invested $3 million in early-stage companies that have presented at the group's quarterly pitch meetings, says Korver, co-president of Stanford Angels & Entrepreneurs and a partner at ULU Ventures, a venture capital firm in Palo Alto, Calif.
"It's such a common activity among Stanford alumni to go into entrepreneurship, so Stanford seemed like a good place to find entrepreneurs who also wanted to be connected to the community," Korver says.
Alumni angel groups seeking to invest in new businesses are popping up around the country at a time when many universities are beefing up their entrepreneurship curricula and degree programs. Approximately 40 alumni angel groups are affiliated with universities, with most connected to business schools or entrepreneurship programs, says Marianne Hudson,  executive director of the Angel Capital Association, a professional alliance of angel groups in the U.S. and Canada. More universities are warming up to doing "something angel," whether it's forming funds, housing angel groups, or providing meeting space, Hudson says. Schools are increasingly open to these groups because they dovetail nicely with the institutions' community or economic development mission and are seen by administrators as a new way to connect with their alumni, she says. Individual alumni typically invest $25,000 and up in companies, most of which have been launched by the school's alumni.
"Universities see angels as a way to support the growth of alumni business and/or commercialize innovations from university faculty or students," Hudson says in an e-mail. "Others see opportunities for students to learn from practicing investors as part of their education."
One of the largest alumni angel groups is the HBS Alumni Angels Association, started in 2007 by Tom Cervantez and Sean Jacobsohn, both Harvard Business School MBA graduates. The two started the organization as a special interest group of the HBS Alumni Association of Northern California, but the popularity of the group quickly mushroomed, says Jacobsohn. Today, it is a global alumni club with 10 active chapters, including five in the U.S., with additional outposts in London, Paris, India, China, and Brazil. Ten additional alumni chapters are interested in starting their own groups in their respective cities, and the group recently hosted its first Global Angel Conference in Silicon Valley. In the past 12 months, members from U.S. chapters have invested in 20 companies, including startups Influitive, SleepQuest, and CytoPherx.
"I knew when we started it there would be a lot of demand," says Jacobsohn, a venture partner at Emergence Capital Partners in San Mateo, Calif. "There is a lot of capital out there, but there is not a lot of smart capital that has an efficient process like ours for entrepreneurs to tap into."
One of the newest alumni angel groups is the Berkeley Angel Network, started by George Willman, an attorney in Silicon Valley who received his MBA from University of California, Berkeley's Haas School of Business, and Jerome Engle, the founding director of the school's Lester Center for Entrepreneurship. Willman, a member of the Stanford Angels & Entrepreneurs Group, launched the Berkeley group last November. So far the group has invested in two businesses started by Haas MBAs: Happy Toy Machine, a company that lets people create their own custom plush toys online, and Magoosh, an online test-preparation company. Now it is in negotiations with two others, Willman says.
For entrepreneurs, the benefit of connecting with university-based angel groups extends far beyond the initial cash infusion angels make in their companies. The alumni angel investors, who meet the net worth or income qualifications required to make such investments, often connect them with other potential investors and venture capitalists who may be interested in putting money into the company during their second fundraising round, help them find mentors, and provide educational opportunities in the form of panels and lectures.
Josh Becker, chief executive of Lex Machina, a Palo Alto company that maintains a database of patent litigation information, says the  $800,000 in seed money the group received from the Stanford Angels group allowed the company to move to the next level. The company now has more than $1 million in revenue a year and a steady stream of paying clients, he says.
"It was really the critical seed funding that let it go from being an academic project to an established company," says Becker.
Join the discussion on the Bloomberg Businessweek Business School Forum, visit us on Facebook, and follow @BWbschools on Twitter.
Before it's here, it's on the Bloomberg Terminal.
LEARN MORE