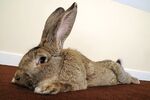 1 pct GDP fiscal package. Not a rabbit comin' outta that hat yet, more of a hamster…
–Kit Juckes, URGENT: European Leaders Agree Economic Growth Package, Société Générale S.A., 28 June 2012, 16:55pm EDT.
The follow-on to the $149 billion "plan to fuel growth" will be interesting. Analysis will be made; red carpets walked; and, photos shot. Some, not all, euro leaders will celebrate hopes of "growthiness."
Europe does not need plans of growth, a hamster, a rabbit or a partridge in a pear tree.
The EU needs to find a 5-percent-plus of GDP here-and-now solution to make present burdens future and begin to change decades-entrenched behavior.
Merkel & Company need to pull a very large rabbit out of the short-term hat. Angela meet Darius. Discuss.
Before it's here, it's on the Bloomberg Terminal.
LEARN MORE