MBA Alumni in the News: June 28
Louis Lavelle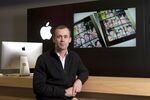 Each week Bloomberg Businessweek brings you an update on how MBA alumni from top business schools are making news—the good, the bad, and the ugly. This week, graduates from Harvard, Stern, Wharton, and Booth were among those making headlines:
Strange Bedfellows: Republican presidential candidate Mitt Romney, an MBA alumni of Harvard Business School, raised $23.4 million last month, including cash from backers of one-time GOP rivals. Among those backing the Romney campaign were former supporters of ex-U.S. House Speaker Newt Gingrich, former U.S. Senator Rick Santorum, and Texas Governor Rick Perry.
Facebook Board Gets a Makeover: Sheryl Sandberg, Facebook's chief operating officer, was named to the company's board. Sandberg, who received her MBA from Harvard Business School in 1995, is the board's first female director.
Bonuses Begone: Barclays Chief Executive Robert Diamond and three of his lieutenants will forgo their bonuses following a fine of $453.2 million imposed by U.S. and U.K. regulators. The fine was part of an international investigation into whether banks tried to manipulate Libor, the benchmark rate for $360 trillion of securities, to hide their true cost of borrowing. Diamond received his MBA from the University of Connecticut School of Business.
Cooperating Witness Gets Probation: Galleon Group's Adam Smith, a Harvard Business School MBA graduate who was a key cooperating witness against Raj Rajaratnam in his recent insider-trading case, was sentenced to two years probation, agreed to forfeit $105,300, and ordered to pay a $15,000 fine. Smith pleaded guilty to conspiracy and securities fraud in January 2011 and faced up to 20 years in prison before testifying against Rajaratnam. Rajaratnam, the Wharton MBA who co-founded Galleon, was convicted in May 2011 and sentenced in October 2011 to 11 years in prison.
Under Fire: With the company's stock hitting a 20-year low on June 14, Credit Suisse Chief Executive Brady Dougan, an MBA graduate from the University of Chicago's Booth School of Business, faces mounting criticism from both inside and outside the bank. Dougan led Credit Suisse through the financial crisis without a bailout. But Swiss central bankers have raised concerns about the bank's capital, and the stock is the only one among its biggest global competitors trading below the levels of the 2008 crisis.
Unusual Timing? John Browett, Apple's new retail chief and an MBA alum from Wharton, showered retail store workers with raises of up to 25 percent. The move came four months after the New York Times began reporting an article about the wages of Apple retail employees, who average $473,000 in revenue but earn in many cases only $25,000. News of the raises surfaced June 21, two days before the newspaper published its front-page story.
A 'Golden' Job Offer: Ammar Al-Joundi, the chief financial officer of Agnico-Eagle Mines, was named CFO of Barrick Gold, the world's biggest producer of the valuable metal. Al-Joundi, who received his MBA from the University of Western Ontario's Ivey School of Business, replaces Jamie Sokalsky, who was named chief executive, replacing Aaron Regent after the company said it was "disappointed" by its share price performance.
Promotions: Insurance giant AIG names former Boeing executive Laurette Koellner as executive chairman of its plane-leasing business, putting her in charge of Henri Courpron following an investigation into his relationship with an employee. Koellner received her MBA from Stetson University. Vanguard names Mortimer Buckley, a Harvard MBA, as chief investment officer, replacing George Sauter, a Booth alum who is retiring at the end of the year. Barclays choses Jerry Del Missier, an MBA from Queen's School of Business, to be chief operating officer. Forest Oil appoints Patrick McDonald, a member of its board who has an MBA from New York University's Stern School of Business, as interim chief executive. The San Francisco Business Times reports that Square, a maker of credit-card readers for phones, hired Sarah Friar as its new chief financial officer. Friar, a former senior vice president for finance and strategy at Salesforce.com, has an MBA from Stanford Graduate School of Business. BlackRock's Daniel Rice, an MBA alum from Stern, is leaving the firm to avoid the appearance of a conflict of interest. Rice co-managed five energy and natural resources funds for BlackRock; he is also a founder of Rice Energy, which has a subsidiary that has a joint venture with one of the funds' top holdings.
Join the discussion on the Bloomberg Businessweek Business School Forum, visit us on Facebook, and follow @BWbschools on Twitter.
Before it's here, it's on the Bloomberg Terminal.
LEARN MORE