business
Louis C.K. May Have Cornered His Own Market
By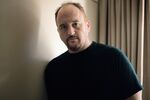 When comedian Louis C.K. announced on Monday that he would be selling tour tickets exclusively through his website and that he planned to prevent resale at above face value, we wrote about the challenges he faced in policing a notoriously lawless secondary market. Early data from event ticket search engine SeatGeek suggests his attempt may be working. As of this morning, the site's aggregation of 60 online brokers—including StubHub and eBay—shows only 667 tickets on sale through secondary vendors for the 56 dates on the tour, an average of fewer than 12 per show. For a pair of shows in Atlantic City before Louis put the restrictions in place, says SeatGeek, more than 1,000 tickets were available.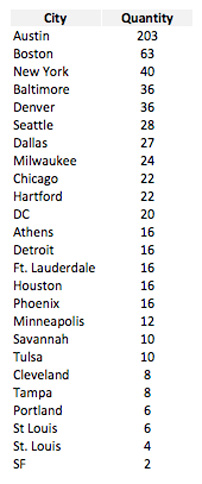 And for comparable comics, such as Aziz Ansari, hundreds of tickets are typically available.
Some resellers, such as TicketsNow, are simply not offering tickets for the tour. The scarce supply has made for a dramatic premium. The average asking price is $250.56, more than five times face value. SeatGeek's detailed breakdown of where tickets are showing up and for how much is here.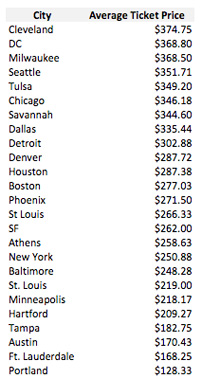 While the scant online inventory is a good sign for Louis's effort, the off-line market is harder to gauge. There are still a lot of questions about how Louis and his staff plan to handle the fact that tickets will inevitably change hands and fans will be coming to shows who didn't buy directly from him and may have paid more than face value. The real test will be at the Will Call window each night.
Before it's here, it's on the Bloomberg Terminal.
LEARN MORE