John Roberts, Liberal Hero
By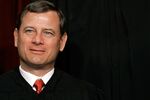 My initial reaction to the Supreme Court's 5-4 ruling to uphold the health-care law is that it's a bigger win for President Obama than almost anyone anticipated: Not only does his centerpiece accomplishment survive, but it does so with the imprimatur of the conservative chief justice, John Roberts, who cast the deciding vote. Few people saw that one coming, and liberal supporters of the law are exultant.
True, Roberts didn't endorse the individual mandate that lies at the heart of the law. But by finding justification to uphold it as a tax, he gave the White House an unexpected victory (not least because Anthony Kennedy, who was expected to be the swing vote, ruled that the entire law was unconstitutional). Far more important than the political ramifications, though, is the fact that 31 million Americans expected to gain coverage under the law will probably still do so.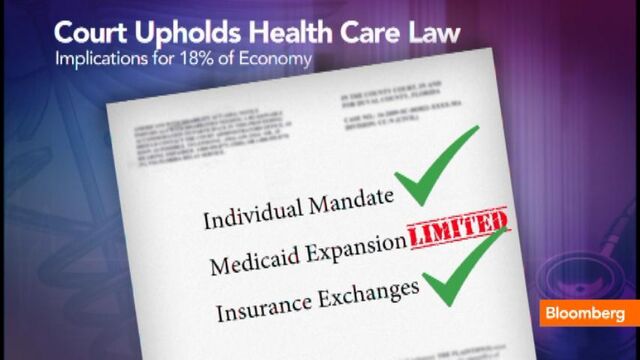 I say "probably" because Mitt Romney has vowed to repeal and replace the law. Here's what he said yesterday at a campaign rally in Virginia:
"We'll all be waiting to see how the court will decide. One thing we already know, however, we already know it's bad policy that's got to go. And so if the court upholds it, if they say, 'Look, it passes the Constitution,' it still is bad policy, and that'll mean if I'm elected, I'm going to repeal it and replace it."
That will be difficult to do, but not impossible. Here's how it could happen: Romney would first need to be elected president. The Republicans would have to win control of the Senate and maintain control of the House. Then they could, theoretically, repeal the law through the reconciliation process, which would avoid a filibuster and require only 50 votes.
But that would be much harder to do in practice than most people seem to realize, since it would take away many popular benefits, and since Romney has not said what he would replace the law with. Barring that scenario, Obamacare looks as if it will endure. Of course, it's possible that Obama himself won't endure. The law remains unpopular, and while it would have been worse for the president if the court had struck it down, its being upheld probably doesn't do much for him in an electoral sense. It'll be interesting to see if the law's popularity rises now that the court has upheld it. Either way, Obama still faces a tough reelection in November.
Before it's here, it's on the Bloomberg Terminal.
LEARN MORE