College Business Programs: What to Expect
Francesca Di Meglio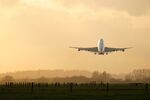 Incoming college freshmen have a lot to look forward to: their first taste of freedom, dorm life, the freshman 15, maybe young love, and of course, classes and clubs. Those who intend to major in business have a completely separate set of surprises in store for them. While parents and high school seniors are pretty savvy about researching the university as a whole and even its majors, they might not have had the chance to study the particulars of the business school, so some of what they experience will be news to them. Here are five aspects of undergraduate business programs that incoming freshmen might not expect.
No. 1: You're Not Guaranteed a Seat
Some B-schools, such as the University of Notre Dame's Mendoza College of Business, automatically accept any registered student as a business major, while others, such as the University of North Carolina at Chapel Hill's Kenan-Flagler Business School, require students to wait until their sophomore or junior year to apply for admission to the business school. And with business one of the most popular majors on UNC's campus, it's not always a cakewalk. At some state schools, the business schools are more selective than the universities themselves—so much so that some would-be business students are forced to major in something else.
Although having to apply to one's major after already getting accepted into the university may seem like a hassle, once students get in, the business school usually offers certain perks. For instance, Kenan-Flagler undergrads have their own career services team to support their job search and a global program team to help them find appropriate business-oriented study-abroad experiences, says Anna Millar, senior associate director of admissions, recruiting, and advising at Kenan-Flagler. "There are more resources," she adds, "for fewer students."
No. 2: Study Abroad is a Big Deal
Many incoming freshmen are aware of study-abroad trips. What many new business students fail to realize is how important those experiences can be for anyone contemplating a global business career. About half of Mendoza students end up studying abroad, usually during their junior year, says Dale Nees, the school's assistant dean for undergraduate studies. Students apply to these programs in their sophomore year shortly after declaring their major, which means many of them give little thought as to why they should pick one destination over another. Ideally, says Nees, business students should have a plan that includes study abroad as freshmen or early in their sophomore year, and that fits into their academic and career plans.
No. 3: It's Not All Business
One's major is not all there is at college. Mendoza requires 60 credit hours of business courses, and students have to come up with a way to fill the other half of their schedule. What is unexpected, says Nees, is that they have free choice in their schedule to study just about anything else that interests them. Few give thought to second majors or minors, which can be completed in other fields of study, including liberal arts or the sciences, says Nees. At the University of Pennsylvania's Wharton School, students take 40 percent of their classes outside the business school, which "increases their depth and breadth of knowledge," says Lee Kramer, director of student life in Wharton's undergraduate division.
No. 4: You'll Need to Embrace Your Inner "Mathlete"
Every once in a while, says Nees, students fail to realize that quantitative skills are a big part of business school. While they don't have to be a math whiz right off the bat, they should be comfortable working with numbers. And they must realize that business school is not an easy A. "There is academic rigor," says Nees. "This is college. This is not high school. You can't do an hour of homework and be done."
No. 5: Internships Aren't Really Optional
If you shifted from another major, you might be surprised at just how many business students have internships. At some schools, such as Mendoza, the number can be 90 percent or higher. The other surprise about internships is just how much is at stake. For a growing number of companies, summer internships serve as extended tryouts: If you do well, you get a job offer at graduation; if you don't, you don't.
For anyone contemplating business as a major, it helps to be open to surprises, and not just these five. Ultimately, like all students, business majors are finding themselves—a task that involves a certain amount of experimentation, discovery, and even failure.
Scott Romeika, director of academic affairs and advising at Wharton, says he encourages students to explore different fields of study, to go abroad, and to keep an open mind. He would like them to spend time with roommates who might be studying in other schools, to participate in university-wide events and activities to test their team and leadership skills, and to develop a large and diverse network. "We want them to really feel like college students," says Romeika, "with the freedom to explore."
Join the discussion on the Bloomberg Businessweek Business School Forum, visit us on Facebook, and follow @BWbschools on Twitter.
Before it's here, it's on the Bloomberg Terminal.
LEARN MORE