business
How I Got Here: Salesforce Rypple's Daniel Debow
Kate Abbott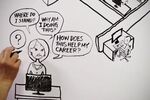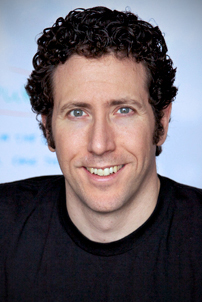 A few months before earning his JD/MBA from the University of Toronto in 2000, Daniel Debow was offered a coveted consulting position with Boston Consulting Group. After some deliberation, he turned down the job. Instead he decided to help a friend write a business plan, thus launching a career in startups. Debow's degrees are atypical of an entrepreneur: a BA in psychology from the University of Western Ontario, a JD/MBA from Toronto, and a Master of Laws from Stanford. In the 12 years since he earned his MBA, both companies he helped launch have been acquired. He now serves as vice president of Salesforce Rypple, a position he took after his company, Rypple, was purchased in February by Salesforce.com. As part of Bloomberg Businessweek's "How I Got Here" series, Kate Abbott spoke with Debow about his experience in the world of startups. What follows is the story of Debow's career progression, in his own words. (Some quotes have been edited for space and clarity.)
Name: Daniel Debow
Current Position: Vice President, Salesforce Rypple
Education: JD/MBA University of Toronto, Faculty of Law and Rotman School of Management, 2000
The most important things I gained from Rotman were a network of people, a tool kit of skills, and mentors. Having a law or business degree gives you a fallback. You have the ability of getting a job if things don't work out. There's a perceived risk in starting your own company or joining a startup, but I wouldn't have had the confidence [to try] if I didn't have those things.
Work Experience:
—Workbrain, head of marketing, 2000-2003
Coming out of school I decided I didn't want to be a lawyer or investment banker. I was excited and captivated more by starting a business than by giving advice about business. I helped recruit early employees at Workbrain and then became the head of marketing. In 2003, I took a break and went back to school because I was interested in learning. I know it's counter-intuitive to leave a fast-growing startup, but I went to Stanford. I lived in the business school residences and worked with some students on a startup that I didn't end up doing.
— Workbrain, vice president, corporate development, 2004-2007
In 2003, I got a call from Workbrain's [chief executive officer] saying they had plans to go public. I began flying back and forth between Palo Alto [Calif.] and Toronto. It was somewhat surreal to be sitting in a corporate finance class while actually writing a prospectus. I ran a number of internal projects and led the company's sales provision to Infor for $227 million.
— Rypple, co-founder and co-CEO, 2008-2012
— Salesforce Rypple, vice president, 2012
I decided to start a new company, and we came up with its first really basic feature—the ability to ask anonymously for feedback at work. We approached investors and raised some money right before the crash and got great early clients, including Mozilla, Facebook, LinkedIn, and Gilt Groupe. When we went to raise another round of financing, those customers recommended us to Salesforce. What started as searching for an investment became a discussion of how to become part of that team. Salesforce bought Rypple in February of this year, and now I'm on the team that is building a human capital management team.
Final Word
There's a lot less risk than you think there is in starting something or joining [a startup], relative to big jobs at large, stable companies. Ask anyone who had a "stable" job at Lehman Brothers. The economy is volatile, so if you have the opportunity to create something, you should and you can. Get out of the office, get out of school. It's nice to do research in a lab, but it's better to go talk to customers, really get to know a market, and apply your skills in the real world.
Before it's here, it's on the Bloomberg Terminal.
LEARN MORE