business
Acing Your MBA Application Essays
Rose Martinelli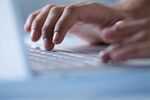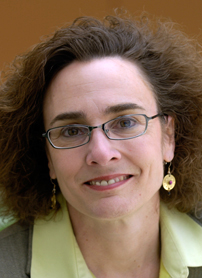 Now that you've created your application strategy, it's time to sit down and begin working on your application essays. Meshing your strategy with the particular application components for each school can be challenging, but taking a 30,000-foot view of the entire application should make this process a bit easier.
I recommend that you start with one school. Lay out all the essays and application components together, matching them with the messages that you want to communicate in each. Remember to think about this as a holistic process. The components, taken together, should create a comprehensive picture of you.
Carefully read each question to make sure you understand exactly what is being asked. A common mistake in essays is the applicant's failure to answer the question posed. So in your quest to convey your story, make sure you first understand and can answer the question. The best way to ensure that you do both is to be direct in your answer and then relate a story that personalizes your response.
Fundamentally, admissions is interested in understanding the "hows and whys" behind your actions and decisions. Your essays should not present a litany of résumé facts, but a narrative that knits the most important information together. I typically start with an outline and then plug in stories to convey the message I think best highlights my response. Do this for each essay in the application, then check to see if you have found a place for all the information that you want to cover. Remember, there are other areas where you can put content that might not fit in your essays, such as your résumé, choice of recommenders, interview, and the application-data form.
Now you can sit down to write. You might want to find two or three people in your support network who can provide feedback on your essays as you go along. Make sure they see the question, as well as your response, since their feedback could lead you astray from directly answering the questions posed. Simple questions that ask you why you want an MBA, your goals, and why you are interested in that particular school should be answered directly, based on your specific needs and understanding of that school. Your answers should be thoughtful, explaining the process you went through to come to those decisions.
Finally, business school application essays are challenging in that they are meant to be concise, clear, and direct in their content. Once you've drafted your essays, you'll need courage to go back and edit with a firm hand, keeping what's necessary and cutting extraneous information that is not essential to conveying your particular story.
Once you've completed the first application, set it aside and begin working on the next school's application. You will get better at writing and communicating your particular story as you work on additional applications, so hold off submitting until you've drafted at least one other school's application essays. The MBA application season is just around the corner, so now is a great time to get started. Good luck.
Join the discussion on the Bloomberg Businessweek Business School Forum, visit us on Facebook, and follow @BWbschools on Twitter.
Before it's here, it's on the Bloomberg Terminal.
LEARN MORE