Facebook's Board Discovers Sheryl Sandberg. Why Now?
By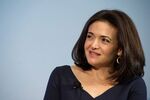 Finally! Victory! A crack in what CNNMoney's Laurie Segall calls "the ultimate boys club." Facebook has a woman on its board! And not just any woman: Sheryl Sandberg!
Then again, that's the reaction from people who don't work there. Over at Facebook, the June 25 announcement that Sandberg is joining her company's board seemed oddly flat. There was her job description—which includes overseeing functions from marketing to business development—for that rare reader who might not know what the world's most famous chief operating officer does. There was Founder and Chief Executive Officer Mark Zuckerberg, who hired her away from Google more than four years ago, quoted as saying, "her understanding of our mission and long-term opportunity, and her experience both at Facebook and on public company boards, makes her a natural fit for our board." (Even for a man who's not known to wax eloquent about people in public, it's hard to imagine that sequence of words coming out of his mouth.) Sandberg didn't comment on becoming the social network's first-ever female director, opting instead to state how fortunate she feels to "be part of a company that is having such a profound impact in the world." When approached for further comment on the matter, a Facebook spokesman responded there wasn't much to add. Yawn. Next press release, please.
Wait a second. Anyone who has heard Sandberg speak knows how passionately she feels about empowering women and how deeply she understands the power inherent in having a seat at the table. After all, her appointment came on the same day that the Committee for Economic Development issued a report lamenting the lack of women directors in the U.S. (they held just 16 percent of Fortune 500 board seats last year) and warning that America's inability to do something about it could harm the country's competitiveness. And that's just the latest in a string of studies about this issue. Research suggests that companies with women on their boards consistently perform better than those without them—about 43 percent better in shareholder returns if they have three or more female directors, according to one Catalyst study. Adding women to the board can apparently inspire a company to become more committed to good causes.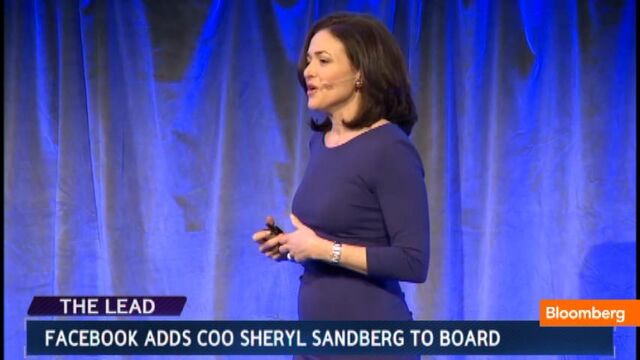 That means Facebook's ho-hum reaction to its own pioneering moment may mask another emotion: embarrassment. After months of enduring ridicule and criticism for having no women on its board, the social network headed into a May 18 initial public offering that's since become a case study in what not to do. The issue wasn't just how the shares were priced and traded, but how the whole IPO package was handled and sold to investors. Although some might have felt Zuckerberg would feel a need to justify retaining 57 percent of Facebook's voting rights while owning just 18 percent of the shares, he showed up for only two of the nine major IPO road shows. When he did show up, he wore his signature hoodie.
Is it any wonder that such a leader might genuinely not see a problem in having women make up 58 percent of his customer base and 0 percent of his board—especially when he's picked a woman as his No. 2? It's just a board. How a CEO chooses to interact with his or her directors can be a personal thing. According to a Wall Street Journal report, Zuckerberg didn't think it was worth telling them about his $1 billion acquisition of Instagram, a tiny photo-sharing site run by 13 people, until after it was essentially a done deal. Had Facebook's public debut been a soaring success, Zuckerberg might well have been O.K. with being among the almost 20 percent of the country's largest companies that still have no women on their boards.
Sandberg, with her extensive global network and roots in Washington, is clearly more sensitive to such matters. She's in touch with advertisers, customers, investor groups, and other women leaders in a way that her boss is not. She understands the power of role models, both inside and outside the company. She knows about the pressure to put more women on boards, whether through Norway-style quotas, EU targets, or moves by treasurers in such states as Massachusetts and Pennsylvania that make it easier for pension funds to push for more women directors to be appointed. She has also served on several public boards, from Starbucks to Walt Disney. If the first thing Sandberg ever heard Zuckerberg say was how she had "really good skin," as former Facebook staffer Katherine Losse recounts in her new book, The Boy Kings: A Journey Into the Heart of the Social Network, it's probably a safe bet that she suspected the burden of thinking about how to govern a 21st century company would fall largely on her.
Sandberg can't exactly put herself on the board. That's up to Zuckerberg and his fellow board members: entrepreneur Marc Andreessen, former White House Chief of Staff Erskine Bowles, Accel Partners's James Breyer, Don Graham of the Washington Post Co., Netflix chief Reed Hastings, and PayPal co-founder and venture capitalist Peter Thiel. Although governance experts and other pundits praised the men for doing the right thing, their reaction was somewhat muted. What would really have impressed Gail Romero, CEO of MBA Women International? Announcing three women directors. "There are a lot of women who could add dimension to that board," says Romero, whose group spans more than 5,000 women in college and corporate life.
As CEO consultant Davia Temin notes, this is a victory, albeit a small one. "It's a shame it took so much pressure to get to this point," Temin says. If the company really wants to make an impact, why not bring the percentage up to 50 percent? "We don't want to see Facebook be retrograde. We want it to lead the pack."
Sandberg may be a woman, but she's also an insider. That makes her less likely to add the kind of independent voice and perspective that shareholders typically seek in the directors who are supposed to represent their interests. At least they can take comfort in knowing Facebook no longer has to deal with the irritant of defending a boardroom that's limited to white men. Perhaps somewhere in the halls of Facebook's headquarters, a female executive is quietly saying: "Yay."
Before it's here, it's on the Bloomberg Terminal.
LEARN MORE