B-School Twitter Roundup
Alison Damast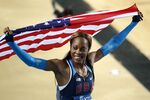 This week's Twitter roundup of happenings in the business school world includes a professor and recent graduate featured on an MTV reality show, a new B-school teaching gig for the former assistant secretary of commerce, and a look at three dozen companies started by 2011 MBA alums from MIT Sloan.
U.S. companies recruiting MBAs visited an average of 12 schools in 2011 and 2012, GMAC research shows (@gmacresearchers, 6/20).
Dwight Carey, an entrepreneurship professor at Temple University's Fox School of Business, and Rachel Furman, a recent Fox graduate trying to start her own makeup line, were featured on a recent episode of MTV's hit show Made (@foxschool, 6/20).
Brandeis International Business School staff will be enhancing student recruitment, fundraising, and alumni engagement for students and graduates in Central and South America, part of the school's new Latin American Initiative (@BrandeisIBS, 6/21).
Case Western Reserve University's Weatherhead School of Management launches its Global MBA program in China, partnering with Tongii University's School of Economics & Management in Shanghai (@caseweatherhead, 6/21).
Graduates from MIT's Sloan School of Management class of 2011 have joined or started 36 start-up companies since graduation last year, including Paperless Post, Coffee Meets Bagel, and Altaeros Energies (@MITSloan, 6/21).
Sanya Richards-Ross, an alum of the University of Texas, Austin's McCombs School of Business and a two-time Olympic gold medalist for track, is trying to make it to the Olympics for a third time (@UTexasMcCombs, 6/22).
Wharton Admissions Director Ankur Kumar explains in an interview why alumni no longer interview applicants as part of the Wharton admissions process (@Wharton, 6/22).
Jane Chen, a 2008 MBA alum of the Stanford Graduate School of Business, was selected as one of Dove's Real Role Models, an initiative by the company to build self-esteem in girls (@saloner, 6/22).
University of California, Berkeley's Haas School of Business opens its second behavioral lab, carving space for it out of what used to be a hallway on the fifth floor of the faculty wing (@richlyons, 6/24).
Suresh Kumar, the U.S. Department of Commerce's former assistant secretary for trade promotion and director general for the U.S. and Foreign Commercial Service, is joining the George Washington University School of Business as a distinguished visiting professor of international business (@edbmarsh, 6/25).
Join the discussion on the Bloomberg Businessweek Business School Forum, visit us on Facebook, and follow @BWbschools on Twitter.
Before it's here, it's on the Bloomberg Terminal.
LEARN MORE