business
B-School Research Briefs
Francesca Di Meglio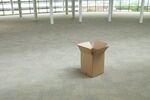 Here is a roundup of interesting research that business school professors have been conducting recently:
The Rich Are Different: They Cheat More: Are rich people less ethical than everyone else? Researchers at University of California at Berkeley and University of Toronto Rotman School of Management conducted a series of seven experiments. In one, they tested whether those driving expensive cars were more likely to cut off drivers and less likely to yield for pedestrians. (They were.) In other experiments, they were also "more likely to exhibit unethical decision-making tendencies, take valued goods from others, lie in a negotiation, cheat to increase their chances of winning a prize, and endorse unethical behavior at work." Conducted by Berkeley psychology professors Paul K. Piff, Daniel M. Stancato, Rodolfo Mendoza-Denton, and Dacher Keltner and Rotman professor Stéphane Côté, and published recently by the Proceedings of the National Academy of Sciences, the study demonstrated that wealthy people were more likely to commit unethical acts, such as violating traffic codes, taking public goods, and lying because they are less dependent on others, less concerned with how they're viewed, and have more resources should problems arise as a result of their behavior.
Familiarity Breeds High-Risk Investments: Indiana University Kelley School of Business professors Scott E. Yonker, Veronika Krepely Pool, and Noah Stoffman analyzed the records of about 1,800 unique funds managed by roughly 2,000 individual managers and found that mutual fund risk increased when managers favored home-state stocks. Mutual fund managers overweighted companies from their home state on average by 12 percent and this practice accounts for the allocation of about $31 billion into risky portfolios annually, according to the study "No Place Like Home: Familiarity in Mutual Fund Manager Portfolio Choice," which will be published in an upcoming issue of the Review of Financial Studies.
To Think Outside the Box, It Helps to Have a Box: Literally following metaphors of creative thinking—actually sitting "outside the box" to complete word tasks, for example—enhances creative problem-solving, according to a recent study by the University of Michigan Ross School of Business professors Jeffrey Sanchez-Burks and Suntae Kim. To draw these conclusions, they assembled a team of international researchers who conducted five studies with nearly 400 college students who literally followed metaphors. Participants, for instance, generated ideas while first holding out their left hand and then their right hand to test "on the one hand, then on the other hand." The study, which was published in the May issue of the journal Psychological Science, found that physically and psychologically engaging in creative metaphors promotes fluency, flexibility, and originality in problem-solving, Sanchez-Burks has said.
Join the discussion on the Bloomberg Businessweek Business School Forum, visit us on Facebook, and follow @BWbschools on Twitter.
Before it's here, it's on the Bloomberg Terminal.
LEARN MORE